At least eight civilians died and several others were injured on Sunday (9 April) after protesters clashed with police during by-elections in India-administered Kashmir.
The by-elections, which were held across three districts of Srinagar, Budgam and Ganderbal, were hit by widespread violence after thousands of protesters shouted slogans against Indian rule and charged into voting booths, the officials said.
Separatist leaders had called for a boycott of the elections, which took place after a politician resigned over what he described as the "anti-people" agenda of the Indian government.
The state's Chief Electoral Officer, Shantmanu, said: "Violent protests happened at many places in Budgam. Protesters damaged and snatched EVMs (electronic voting machines) at some places."
"It was not a good day for all of us."
He added that over 200 cases of violent protests were reported in the poll-bound areas, and only 80,000 voters came to cast their vote out of 1.26 million registered.
The state has witnessed heightened tension after the death of Burhan Wani, a commander of the terror outfit Hizbul Mujahideen, who killed by police on 8 July.
Lack of political initiative following the unrest has been attributed to low turnout during the by-elections.
"I don't know what will happen with our vote. Our MLA [member of legislative assembly] cannot do anything, what will the MP do now," sai Ghulam Ahmad Thokar, of Bogur village in Budgam.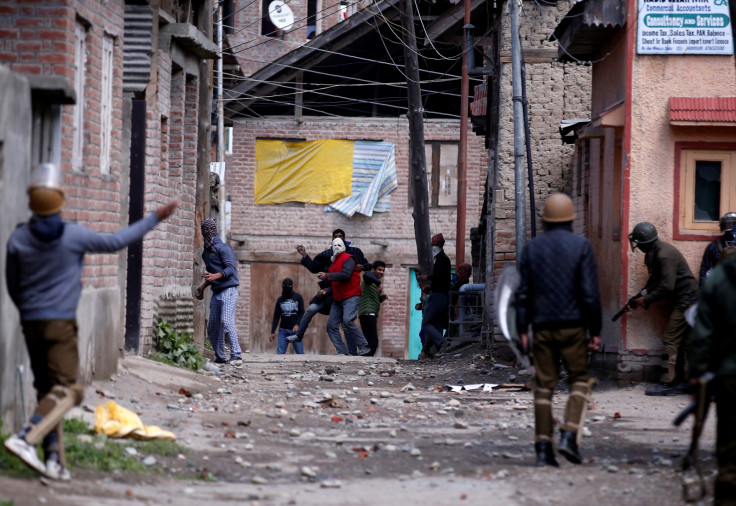 Jammu and Kashmir Chief Minister Mehbooba Mufti condemned Sunday's violence. "Peaceful means and not violence are the only way ahead for getting the state out of the present difficulties," she said.
Meanwhile, the separatist Hurriyat leadership, under Syed Ali Geelani, Mirwaiz Umer Farooq, and Yasin Malik, has urged people to boycott voting in the South Kashmir, which is set to go for polls on 12 April.
The separatists have also called for a complete two-day shutdown on 10 and 11 April, saying the government was "continuing the pogrom of Muslims".
The rebels in Kashmir have, for decades, demanded either independence or a union with Pakistan.