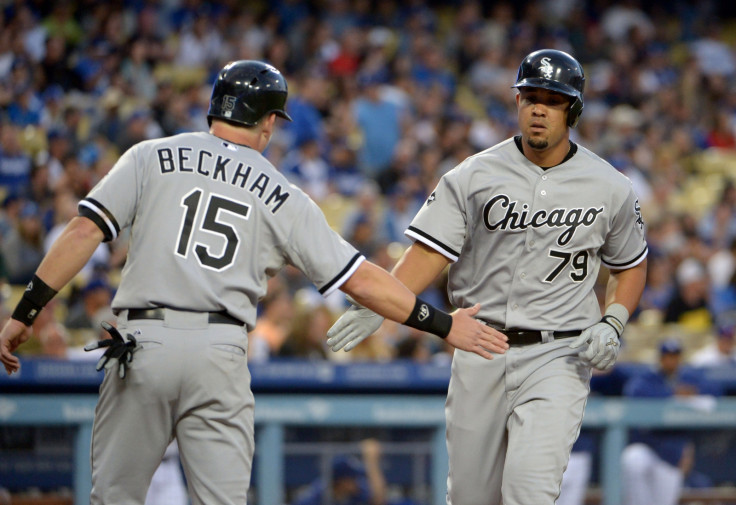 Major League Baseball (MLB) player Jose Abreu has testified before a federal jury revealing that he ate a page out of the fake Haitian passport he was travelling with before the plane landed on US soil.
The Cuban athlete's testimony on Wednesday (1 March) came in the trial of baseball agent Bartolo Hernandez and trainer Julio Estrada. The pair are alleged to have smuggled baseball players from the communist island to the US for big-money contracts.
Abreu was making around $20 (£16) a month as a baseball player in his native Cuba, but if he could get to the US before an October 2013 deadline, a $68m contract with the Chicago White Sox was there for the taking.
The risk and reward could not be starker. "If I had not been there on that particular day, the deadline, then the contract would not be executed and would no longer be valid," Abreu told jurors. "We had to be in Chicago to sign the contract."
After being smuggled from Cuba to Haiti, Abreu was finally on his way to the US. But he still had to destroy the counterfeit Haitian passport he was travelling on, for once he reached America, Abreu knew he could stay there under the since-rescinded "wet-foot, dry-foot" policy that allowed any Cuban who makes it onto US soil to stay and become a legal resident despite having no travel documents.
After the Air France flight took off, Abreu went to the toilet – but it was not long before flight attendants knocked on the door. So the athlete hastily ripped out the page bearing his photo including false name and threw the rest of the document in the bin.
"I went back to my seat, I ordered a beer – a Heineken beer – and then, little by little, I swallowed that first page of the passport," Abreu testified. "I could not arrive in the United States with a false passport," he added.
The player claimed that Estrada provided him with his training and other necessities in return for 20% of his contract, while Hernandez was to be handed five percent.
The player was granted limited immunity for his unlawful actions, which means he will not be prosecuted as long as he tells the truth on the witness stand.
Adeiny Hechavarria of the Miami Marlins and Leonys Martin of the Seattle Mariners also testified in the trial.
Abreu will complete his testimony on Thursday (2 March).
The trial continues.