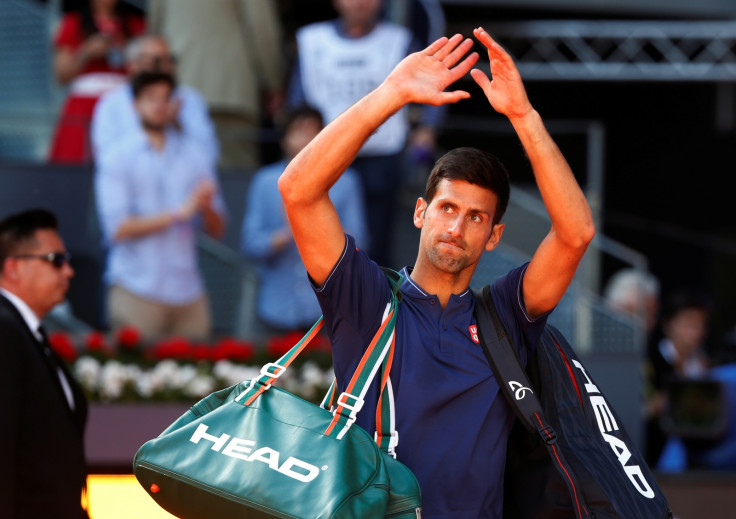 Novak Djokovic has opened up about his recent slump and believes his game is in transition at the moment as the Serb works towards getting back to winning ways.
The 12-time men's singles Grand Slam champion has gone off the boil since his win at the French Open last year and admitted that he struggled to find motivation for the first time in his career. Djokovic has won just one title since last August which was at the Doha Open at the start of the 2017 season.
The 29-year-old has since made the semi-finals just once in five tournaments, which was at the recently concluded Madrid Open where he lost to long time rival Rafael Nadal. Djokovic is unsure if his strong showing in Madrid will help him get his game back, but is confident that he is on the right track to rediscovering his past form that saw him dominate the game in the last two seasons.
The world number two, however, made it clear that his only aim is to win when he walks into the court and not just make up the numbers. He will next be in action at the Italian Open which began on Sunday (14 May) as he looks to continue building momentum heading into the second Grand Slam of the year at Roland Garros on 28 May.
"If I could describe my tennis in one word, I feel like I'm in transition," Djokovic said, as quoted by ATP's official site. "From the beginning of my career, I have been very fortunate to experience only an upwards direction in my success and results. I have been playing at a high level and with consistent results for many years. After winning Roland Garros, I didn't know how I was going to feel. I never had that issue after winning a big trophy, of bouncing back and finding new ways to motivate and inspire myself.
"But last year I found some emptiness for the first time in my life in terms of motivation. I needed a few months to think about things and get that mojo back on the court. I felt that the start of the season went really well for me this year, winning in Doha. I unfortunately lost in Australia, but mentally I felt better and better as time went by.
"We'll see whether this week [semi-finals in Madrid] is going to give me that springboard into where I want to be in the next six months. Or if it's going to take a little longer, I don't know. What I know for sure is that I'm doing my very best to rediscover myself in a new way and get the new strength and the new skin, so to speak," the 12-time Grand Slam winner explained.
Djokovic announced his decision to split with long-time coach Marian Vajda and his entire coaching team ahead of the Madrid Masters, a move that came as a surprise to the entire tennis community. The Serb revealed that he was working towards finding a new coach and admitted that he will make an appointment sooner rather than later.
"I'm very proud of what I've achieved, but it's time to move on. The decision to split with my team was a big one and I needed that change for my mindset. There have not been many players who have been with their tennis coach, fitness coach and physiotherapist for 10 years. The overall goals, dreams and aspirations are of course still the same," he added.