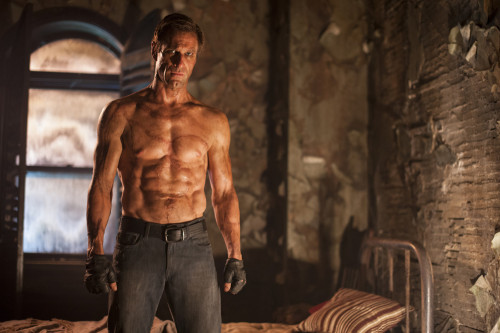 Despite being the only new release in the US over the weekend, I, Frankenstein has flopped massively – becoming the first big budget bomb of 2014.
Starring Aaron Eckhart as a sexy Frankenstein's monster – the action film took just $8.3 million (£5m) in the US – roughly an eighth of its $65 million (£39m) budget.
While there is the chance that the film could do well worldwide, such a feeble opening is a huge blow for its chances.
Based on a graphic novel by Kevin Grevioux, the film also stars Bill Nighy, Yvonne Strahovski and Jai Courtney.
I, Frankenstein entered the US box office top 10 at six, behind recent released Jack Ryan: Shadow Recruit, The Nut Job and Ride Along, which retained its top spot.
Critics have also savaged the b-movie. Vulture's David Edelstein said: "Eckhart plays Frankenstein's monster in a monotonous, teeth-gritting mode, as if someone had one gun on him and another on his family."
I, Frankenstein will attempt to do better at the UK box office when its released this Wednesday, 29 January.