An Israeli art student and granddaughter of a Holocaust survivor has admitted to stealing items from a museum in Auschwitz, Poland, for her graduation project.
Rotem Bides took several relics from the Auschwitz-Bikernau museum and memorial, which commemorates the millions who died at the concentration camps set up on Polish soil by Nazi Germany during World war II.
The 27-year-old visited the museum six times and collected samples – without permission – including shards of glass, small bowls and a sign warning visitors not to steal anything from the facilities, Israeli newspaper Yedioth Ahronoth reported.
Bides said she was aware of the fact that she had broken the law, but the items she stole will help people remember the Holocaust in the future, when those who survived Nazi Germany will no longer be alive to tell their stories.
"I felt it was something I had to do," Bides was quoted as saying.
"Millions of people were murdered based on the moral laws of a certain country, under a certain regime. And if these are the laws, I can go there and act according to my own laws. The statement I'm making here is that laws are determined by humans, and that morality is something that changes from time to time and from culture to culture.
"These are the things I want to deal with. I am a third generation to the Holocaust, but I'm not saying I'm allowed to do it because my grandfather was in Auschwitz. I'm simply asking the questions. I'm concerned that after all the survivors are gone, the Holocaust will turn into a myth, something that cannot be perceived," she continued.
The student sparked outrage both in Israel and Poland when she exhibited her project at the Beit Berl College's Faculty of Art, showing items she had stolen from the museum. The project has now been removed and Bides has been summoned.
However, her academic supervisor, artist Michal Na'aman, partly justified the student's action.
"Out of an understanding and appreciation of what she's trying to do, I didn't think there was anything wrong with it," she said.
"On the other hand, I thought her effort to remove the barrier separating us from the initial aversion related to the events of World War II, for Jews specifically, is one of the things that art does sometimes."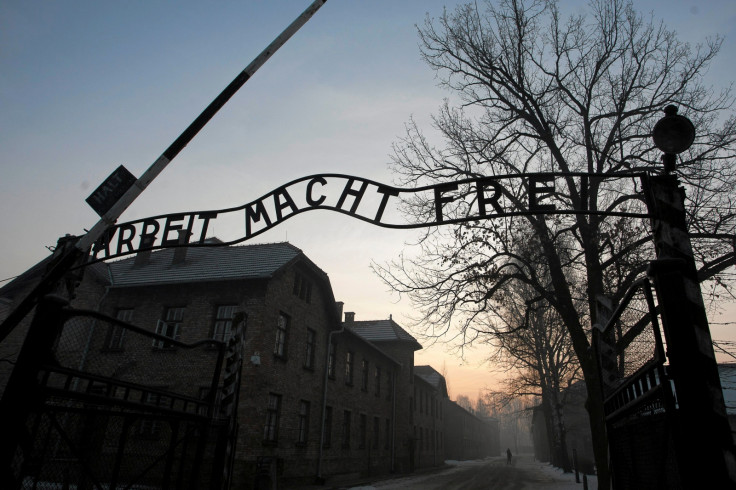 The museum intends to file a complaint against Bides with the Polish public prosecutor general. it also demanded Israel return the stolen objects.
"It's painful and outrageous. The Auschwitz-Birkenau memorial is a protected site that stands as testimony of the tragedy of the Holocaust and World War II, which should be preserved for the next generations," it said in a statement.
"It's hard to imagine theft being justified in any way, even through art, which can be seen as an attempt to gain publicity."