Lewis Hamilton was in a defiant mood after his dominating win at the British Grand Prix on Sunday (16 July) and believes all questions about his preparations were answered.
The Briton had come in for some criticism ahead of the race at Silverstone after he chose to take a two-day holiday rather than attend a F1 Live event organised by the sports owners in London. Questions were raised about his commitment to Formula One, with some reports suggesting that there were underlying tensions between Mercedes and Hamilton.
The 32-year-old has made it clear that he knows what is right for him in terms of pre-race preparations and reiterated that his full focus is on winning the Drivers' Championship with the events around races of little significance.
Hamilton had failed to make the podium in the last two races falling 20 points behind championship leader Sebastian Vettel, but a dominant performance and a tyre problem for the Ferrari driver saw him reduce the gap to just one point going into the final 10 races of the season.
"There's no need to question my preparations," Hamilton said as quoted by Sky Sports. "I have more poles than most and I am building up the win. If you don't know my preparations are on point then I guess you never will."
"I'm very fortunate that I know what is right for me. I know how to get myself ready. I wouldn't have the poles that I have, I wouldn't have the wins that I have. I train myself and know what to do to get myself ready. This weekend has shown it.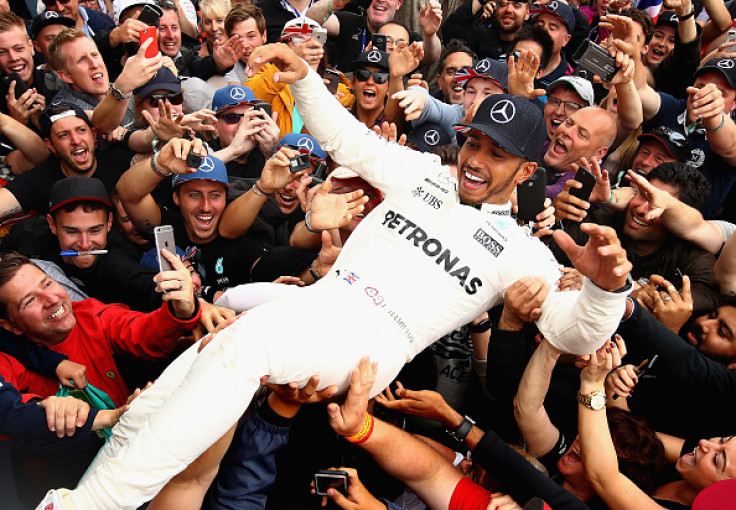 "I'm really happy with all that negativity that came into the weekend, to be able to perform the way I have - the qualifying lap was so good, it was awesome - and then today's race. You could see the pace I had, I was under control, and I didn't have any slips or lack of focus," the three-time world champion added.