Ok, here goes. Something I never thought I'd say. I really miss TfL.
No, no, wait, listen. You don't understand. Please, let me finish. I know all the bad things about the Tube, about the buses - I experienced them.
I lived in London for six years - mostly as a student at a university just off Oxford Street or working at our lovely Canary Wharf offices. I know how bad it gets in the busiest of places, trust me.
But you don't know how bad it gets commuting in other cities.
The first time I went to the US State Department I was late. A new assignment at one of the most powerful buildings in global diplomacy - so I left with 20 minutes to spare.
I thought I'd be early. I thought I'd get a great seat. But did that matter? Oh no. With the Washington, DC Metro service, you have to give yourself an extra hour on any journey - if you want to be safe.
And it is a journey. Where most days on the Tube you're waiting a minute or two between trains, it's probably seven for DC. There's a line that runs North-South down the middle of the city and whenever I try to take it, I end up waiting 10 minutes on the platform. This is not West Ruislip mind, this is beside the National Mall, this is 15 minutes walk to the US Capitol Building.
At least that line has new trains. The line next to my house is run by trains that were almost definitely put in when the Metro opened in the late 60s, adding to the eerie feeling in most of the domed, concrete stations that you're actually in some kind of nuclear bunker.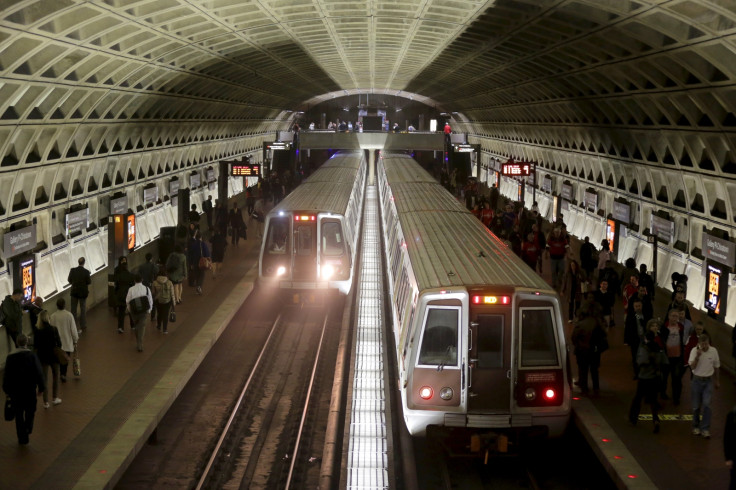 Still, finally manage to get a running train, however old it is, and Washingtonians are grateful, because at least it's not on fire. Don't take it from me, take it from my bone fide American girlfriend who when I asked her what she thought of the service, said: "any time the Metro's not on fire, I count it as a win".
There is actually a website that tells you whether the metro is on fire, called: ismetroonfire.com. Alongside that, there's a Twitter account succinctly called Unsuck DC Metro with 75,000 followers, which gives updates and shares people's stories of their metro trials. Here's a recent one:
Yes, it's a bit cheaper. I'd give it that - and you can transfer buses within a time period and not get charged again (something London has finally introduced and will roll out more extensively soon). Although last time I tried to take a bus, Citymapper told me it was be a six minute wait - it was 16.
My housemate, who's been in the city much, much longer than me, tells me that the metro is his "mode of last resort" for anywhere other than getting to the outskirts. "I have more confidence in my two feet to get me where I need to go faster than a subterranean train travelling at least 25mph." He then corrected that to 40kmph because he thinks British people don't know what a mile is.
So when a writer from the New York Times took a trip to London recently and described the Tube as being like "an alternate universe where people actually like their subway", I wasn't aghast like London's social media commentators. I knew exactly how right she was.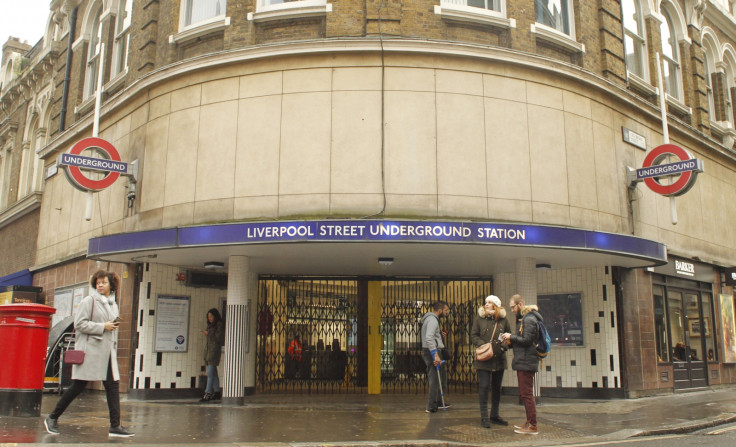 How I long for that rush of wind that tells you a train is just down the tunnel, moments away; for no-one to make any kind of eye contact or even acknowledge my existence. I have seen strangers strike up friendly conversations numerous times, as if they were drunk or could have actually been friends. I look slightly away in horror.
I never learned how to drive. I lived most of my adult life in London so I never had to. This is incredibly shocking to Americans, who all learn at 15 - presumably so they have somewhere to make-out and do drugs or something - but it means I'm left with walking everywhere.
Even so. However far it is, it's probably quicker.