There's sabre-rattling, and then there's threatening everyone with nuclear annihilation. North Korean foreign policy is very much the latter.
The Kim Jong-un regime's rhetoric has intensified in recent months as tensions on the Korean peninsula escalate.
The US administration, led by President Donald Trump, has repeatedly said military options are on the table unless North Korea abandons its plans to develop an intercontinental ballistic missile (ICBM) capable of carrying a nuclear warhead.
Trump said it would be intolerable for North Korea to have such a weapon, which could potentially reach the US mainland. North Korea is an isolated Marxist-Leninist state that tightly and brutally controls its population, and regards the US as its most bitter enemy.
During a military parade in capital Pyongyang to mark the late founder Kim Il-sung's birthday, a new weapon in North Korea's arsenal was on full display, and appeared to be an ICBM, increasing fears that it is on the cusp – or already has – the necessary technology.
Subsequent failed missile tests by the North Koreans temporarily put those fears at ease. But the fearsome rhetoric flowing between North Korea and its enemies has not lessened.
Here's everyone and everything North Korea has threatened in just a few short weeks.
South Korean and US forces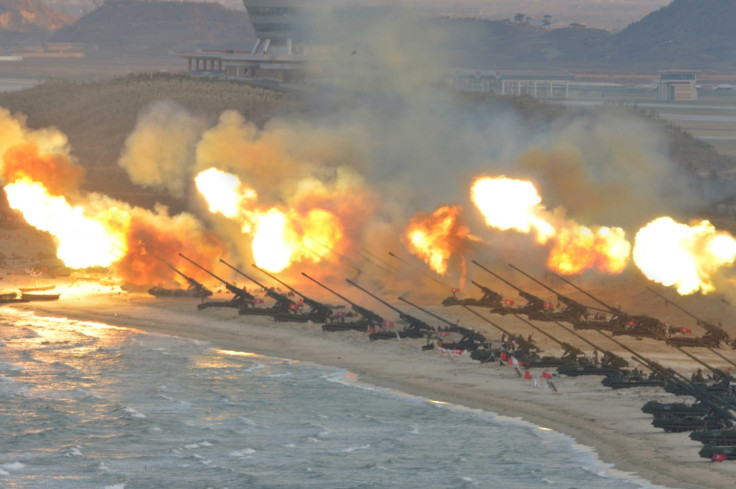 North Korea threatened to strike the ongoing US-South Korea joint military exercises in the region. North Korea's state mouthpiece, the Korean Central News Agency (KCNA), told the US and South Korea to be "mindful that nuclear-powered carriers and all other strategic assets of the US imperialists are in sight of the Korean People's Army's powerful ultra-precision strike means".
It added that "merciless ultra-precision strikes" would be carried out by North Korean ground and naval forces if enemies entered its territory.
Israel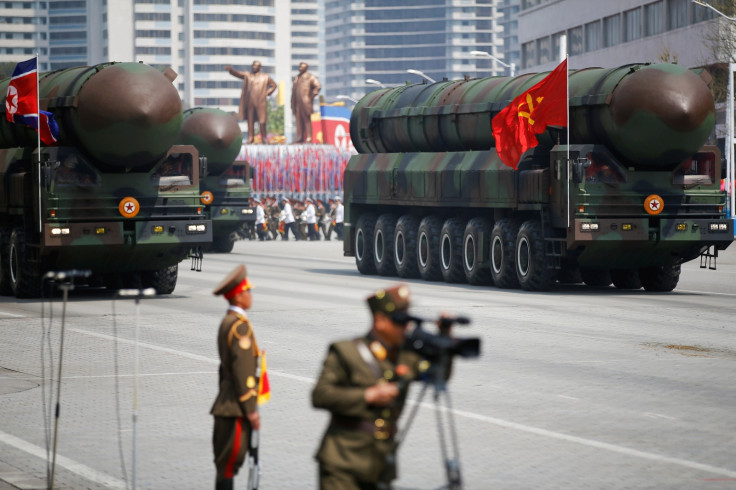 The North Koreans threatened Israel with a "merciless, thousand-fold punishment" for "hurting the dignity of the supreme leadership". This was after Israeli defence minister Avigdor Lieberman called Kim Jong-un a "madman".
Japan
"In case of a nuclear war on the peninsula, Japan – that houses logistic bases, launching bases and sortie bases of the US forces – will be put under radioactive clouds before any country," the North Korean state-run newspaper Rodong Sinmun wrote. It also noted the massive devastation caused by the atomic bombings on Hiroshima and Nagasaki in 1945.
USS Carl Vinson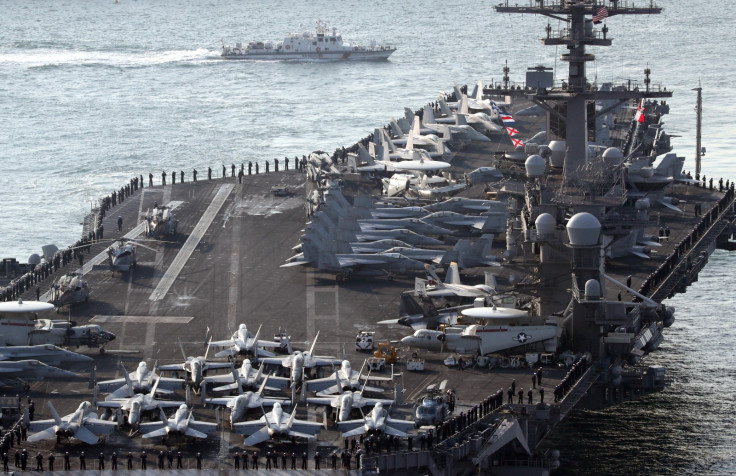 The USS Carl Vinson, America's largest aircraft carrier, –which has been deployed to South Korea in response the the North's aggression – is also on the hit list. "Our revolutionary forces are combat-ready to sink a US nuclear-powered aircraft carrier with a single strike," said North Korea.
USS Michigan
The USS Michigan, a nuclear-powered submarine armed with cruise missiles, which arrived at the South Korean port of Busan on 25 April as part of the US fleet, would be turned into an "underwater ghost", Pyongyang said.
The US mainland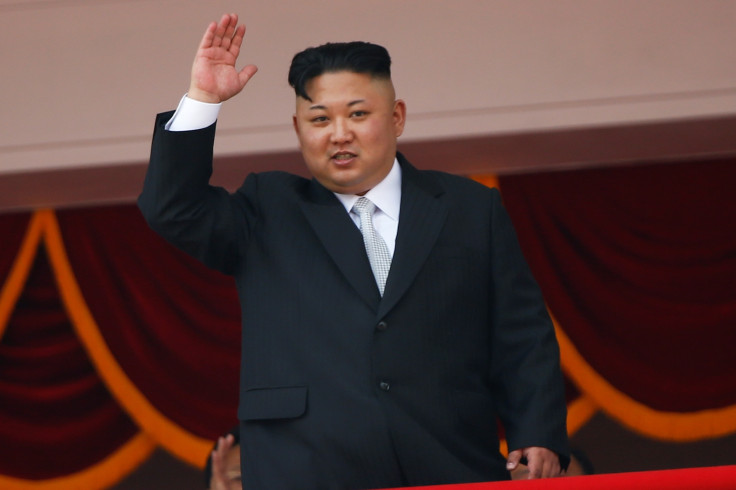 The official newspaper of Pyongyang's ruling Workers' Party, the Rodong Sinmum, warned that the US mainland would be "reduced to ashes" by a pre-emptive nuclear strike if conflict were to break out. During a concert for Kim Jong-un, dramatic footage imagining such a strike was shown. Another video shows a strike by North Korea destroying the US Capitol in Washington.
Australia
Australian Foreign Minister Julie Bishop said Canberra would not hesitate to place more sanctions on North Korea if it does not scale down its weapons programme, and that if it became nuclear-armed it would pose a "serious threat" to her nation.
"If Australia persists in following the US moves to isolate and stifle the DPRK [Democratic People's Republic of Korea] and remains a shock brigade of the US master, this will be a suicidal act of coming within the range of the nuclear strike of the strategic force of the DPRK," read a dispatch from KCNA, which quoted a spokesman from the foreign ministry.