Jihadis returning to UK must be punished says British anti-Isis fighter who saw 'barbarity' in Syria
"Isis is the most cruel and barbaric regime on the planet now and it was my duty to go out and fight them"
When Macer Gifford was planning to fly to Syria in 2014 to take up arms against the Islamic State (Isis) terror group, fear of being killed by the brutal militants gripped him hard.
However, as news of the horrific abuses carried out by the group – infamous for its executions, torture methods, use of child soldiers and harsh persecutions of minorities – continued to trickle in, Gifford could no longer suppress his feelings.
The desire to do something to stop the horrific violence meted out against the Yazidi ethno-religious minority, and Syrians in general, eventually took over.
Without any previous military training, the then 27-year old from Cambridge embarked on a journey he was well aware he might not come back from.
After three years on the front line, fighting alongside the Syrian Democratic Forces (SDF) and the mainly-Kurdish militia group YPG , Gifford travelled back to his homeland, with a staunch belief that the six-year-long Syrian civil war can come to an end and that there is a strong desire to help the country achieve piece.
"Isis is the most inhuman, cruel and barbaric regime on the planet at the moment, and I felt it was my responsibility to go out and fight them," he told IBTimes UK days after returning from the warzone.
"Isis and the fight against them is going to be a defining moment, certainly of my generation, and I wanted to be e a part of their demise".
As Isis' self-declared Caliphate in Syria and Iraq crumbles, Gifford wants to focus on humanitarian work to rebuild Syria, devastated by what started as a civil war in 2011 and turned into an international fight against terrorism.
He founded a Switzerland-based charity , The Friends of Rojava Foundation, that aims to promote education and healthcare in northern Syria.
"The physical Islamic State has been defeated, and it will go back to what it was pre-2011, which is just a a desert-dwelling insurgency fuelled by a ideology of hate that's existed for hundreds of years," he said.
"The long-term fight against the ideology is going to last a lot longer and how we defeat that is by investing in schools, humanitarian projects and helping people get back on their feet with jobs.
"I went there to fight Isis and deal with an immediate problem that was killing people. Now I want to focus on my political work, which is about promoting a secular, democratic, federated Syria," Gifford continued.
"The solutions to Isis and problems in Syria already exist within Syria and we need to abandon the regional aspirations and focus on what is in the interest of Syrian people.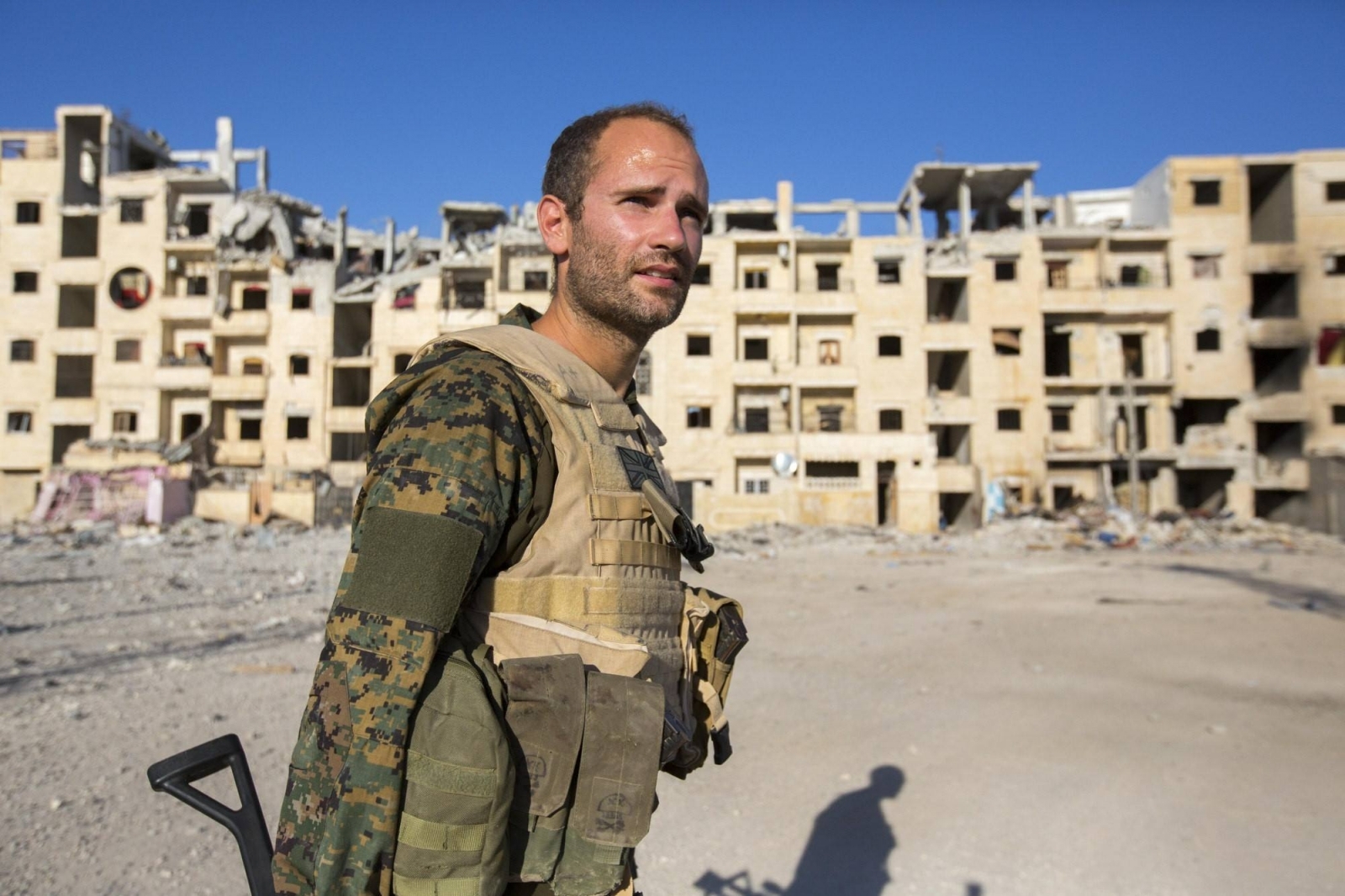 No sympathy for foreign fighters
When Isis emerged in 2014, it swept across Iraq and Syria and seized numerous territories and key cities. Mosul in Iraq and Raqqa in Syria became the capitals of its self-declared Caliphate.
In its pursuit to expand its dominion, the group called on fellow Muslim men and women around the world to join their fight, leading to thousands of "foreign fighters" travelling to the Middle East and living inside the captured towns and cities under its administration.
Now that Isis is losing territories and fighters, militants are returning to their countries of origin, including the UK, where the issue of how the government should deal with returnees has been somewhat divisive.
A new government strategy will offer terror suspects and returning fighters "council houses, psychological support and help to find a job".
Details of the strategy emerged as Max Hill, QC, the independent reviewer of terrorism legislation, said "naive" and "disillusioned" returnees should be reintegrated in case authorities decide they should not face prosecution.
However, Foreign Office minister Rory Stewart said those who left Britain to fight with Isis pose a threat to the UK and should be killed in Syria, rather than being allowed to return.
Gifford, who saw signs of Isis's horrific abuse "everywhere in Syria" does not have any sympathy for British fighters who joined isis, which he deemed as a "fanatic and fascist group".
"Those people are western-educated, they have been given every opportunity to live a happy and successful life. I hope they stopped, arrested and imprisoned for their crimes," he said.
"They have seen online the images of people being decapitated and being sold in the streets, so they aren't naive, they knew what they were joining. I hope the law treats them with the utmost severity. because we are forgetting who the real victims are: Muslims in Syria and Iraq," Gifford concluded.