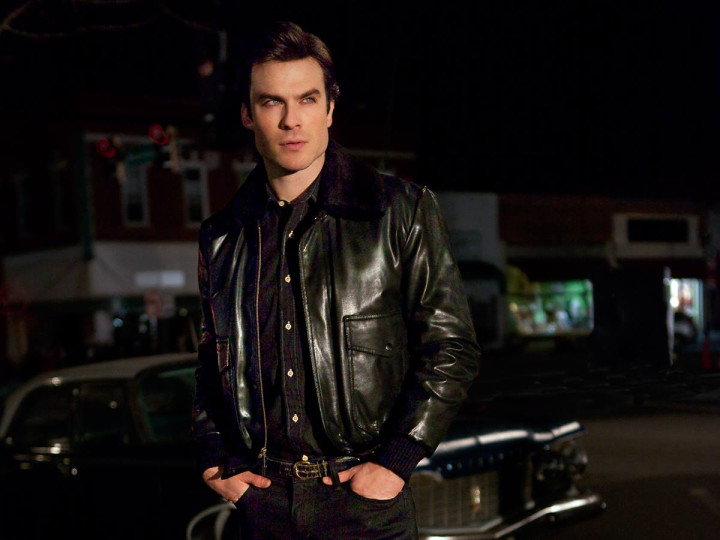 Ian Somerhalder and Nikki Reed started dating a few months back, but couple seems to be moving at \"bullet speed\" in their relationship. There are rumors that The Vampire Diaries star is planning to pop the question to the Twilight star.
According to reports, the most \"affected\" of the love scenario is his ex-girlfriend and co-star Nina Dobrev. The 35-year-old actor is busy filming the next season of the supernatural drama TV series and according to reports, Reed has moved in his nearby house in Atlanta.
According to a gossip website Celeb Dirty Laundry, the new girlfriend and ex-flame were often \"seen pretending to be BFFs while secretly muttering curse words at each other,\"
Also, with Reed\'s constant and \"more than frequent\" presence on The Vampire Diaries set with Somerhalder and their public displays of affection, things are getting uncomfortable for Dobrev and the actress is reportedly planning to quit the show.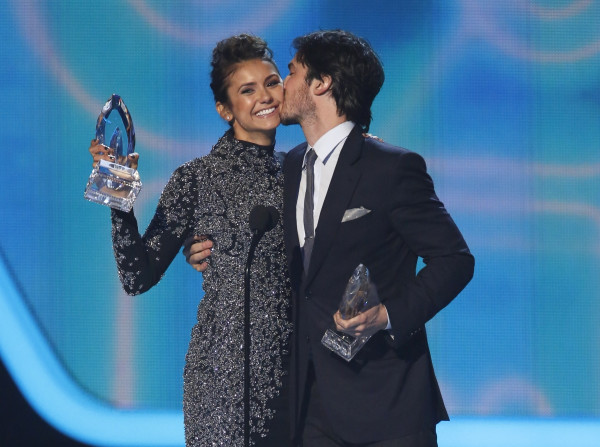 \"For one, she simply doesn\'t want to deal with her ex-boyfriend anymore, especially not when he keeps flaunting his new relationship in her face. And for another, she actually has a shot at developing a legit movie career, something that Ian already tried and failed,\" an insider told Celebrity Dirty Laundry.
Recently, Ian Somerhalder took to Instagram and blasted the fans for posting mean things about his \"magical\" new girlfriend.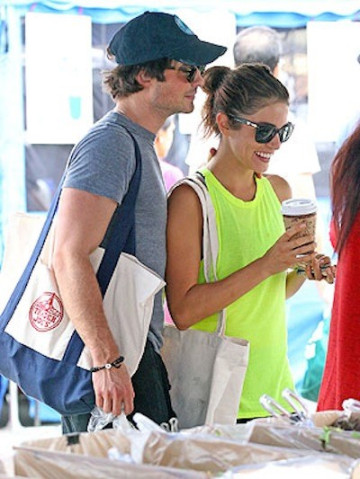 He wrote: \"You HATE NIKKI REED? Really? Do you know her? Hmmmm, I\'m not sure that you do,\" he replied beneath a photo he posted of season 6 of his vampire TV series.
\"Look on her Instagram feed or Twitter and all you will see is a compassionate and beautiful human being. Please put your negative energy elsewhere. You don\'t even know the person you\'re talking about.\"
The actor also expressed his disappointment at such hate comments asked the fans to be nice to Reed, for his sake.
\"Do you care about me? Ask yourself that question,\" he continued. \"What\'s the answer? Is it yes? If it is — then please be happy for me. Stop this nonsense — you\'re spreading horrible energy into the world. Do some research of the person you say sucks or you HATE. You\'ll find that she\'s a magical person doing great things in the world.\"
He ended by writing, \"I\'m sickened and saddened by the fans\' response to all this. Many fans have stood up people like you and tried to empower you with some compassion. If we all thought a little or [learned] a little about people before we spoke about them, the world wouldn\'t be so upside down and in the worst place in history. If you hate Nikki then you must hate me… That\'s sad. Have an amazing day!\"