Vampire Diaries Season 6: Spoiler Picture by Ian Somerhalder Shows Damon is Alive!
Ian Somerhalder revealed script from season six, and even snapped a pic from a scene featuring Damon!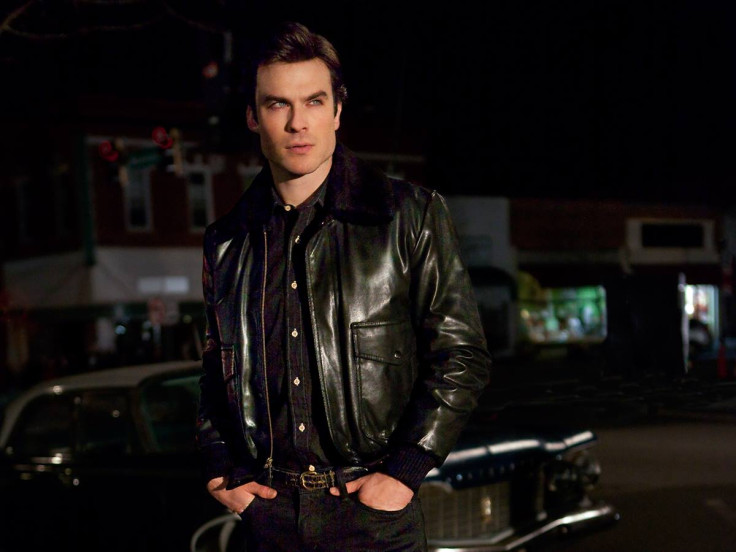 There are still three weeks for The Vampire Diaries season 6 to premiere, but a few spoiler pictures by Ian Somerhalder is sure to keep the fans drooling.
Last season ended with Damon and Bonnie vanishing from the other side, and going by the tone of the promos, the show will start on their death note. However, Somerhalder, 35, is showing that the vampire bad boy is alive!
Ian posted a Instagram photo on 5 September featuring Damon and a script from season six! His photo and message raises a lot of questions for show's loyal fans.
He wrote: Wow, it's started! This is a screen shot, I'll probably get in trouble for it;) from the 1st episode. Hmmm, who am I talking to??? Here I am, doing some post production work on Season 6 of The Vampire Diaries with our INCREDIBLE post-production team"
He added, "The post production team on this show is second to none- they, like our crew are the unsung heroes of the stories on screen that get seen by you! If anything please thank these amazing people and show them some love! Thank you! Love, Ian."
Season six of The Vampire Diaries will be aired on 2 October at 8pm ET on The CW.
© Copyright IBTimes 2023. All rights reserved.