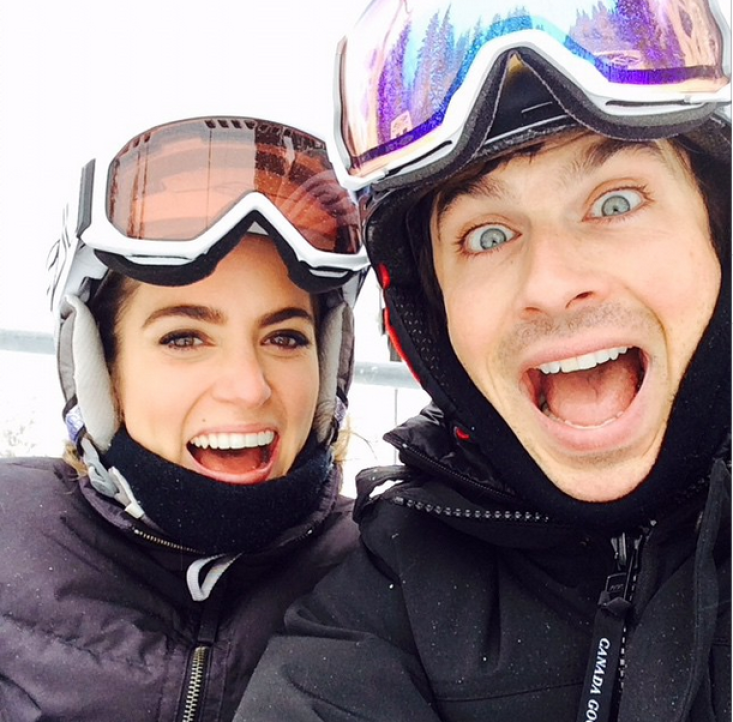 Ian Somerhalder is enjoying every moment of his married life with wife Nikki Reed and is excited about becoming a father in the future. In a recent interview, The Vampire Diaries star gushed about his family and claimed that he feels more secure than ever and can't wait to have children with his wife of six months.
"It's the most incredible thing to be happy and secure in something," he told ET. "It's a pretty crazy time and place to bring a child into this turbulent and insane world -- but I really can't wait to do it and really just love it."
The 36-year-old actor and the former Twilight actress are already parents to nine pets but Somerhalder expressed his excitement about bringing their child to the world. "Oh, hell yes! Absolutely, You know, it's all about practice. It's not practice makes perfect - it's perfect practice."
The actor is currently busy with TVD season 7 which is scheduled to premiere in October. The supernatural series by CW will return without Nina Dobrev as her character went into a deep coma after Kai put her on a magic spell in the season 6 finale. While many thought Dobrev's exit was connected to Ian and Nikki's wedding, the former TVD star clarified that she wanted to move on in order to participate in different projects.
The promo of the upcoming season reveals that the Salvatore matriarch Lily has let her heretic family loose in Mystic Falls triggering a massive chaos in the vampire friendly town. Somerhalder's character Damon will be seen missing the love of his life dearly while Stefan will surrender before the bloodthirsty heretics in order to survive.