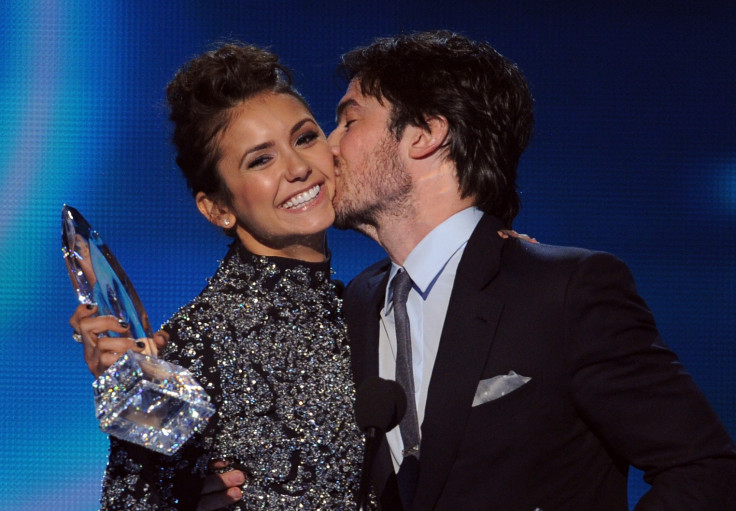 Ian Somherhalder has unfollowed his ex girlfriend and co-star Nina Dobrev on Twitter and fans are wondering whether Somerhalder's wife Nikki Reed is to blame for the bold move.
According to Doesfollow, Somerhalder no longer follows his ex-girlfriend on Twitter, but she still follows him.
The Vampire Diaries stars, Somerhalder and Dobrev on numerous occasions have said that their break-up was mutual and that they did not have any bad feelings for each other. But Reed recently liked a post stating that she was better for Somerhalder than Dobrev, which could have been the reason that led Somerhalder to unfollow Dobrev.
Does this mean that Reed was jealous of Dobrev and since she's his wife now, asked Somerhalder to unfollow her?
Here are a few fan tweets, blaming Reed for the controversy.
Previously, Dobrev spoke about Somerhalder's surprise wedding, in an interview with E!News. She said: "I've said this before, that we didn't break up because anything bad happened or because there wasn't love or friendship."
"I love him and the friendship is still strong and I think he's great and I care about him. And that didn't change. Yes, we're professional and that's fine. We were friends long before we dated and we still are now," Dobrev claimed.