Ian Wright slams Arsene Wenger failures in summer transfer window
Former Gunners striker wants a marquee addition to lift the gloom over the north Londoners.
Arsenal legend Ian Wright has slammed Arsene Wenger's tactics in the summer transfer window, bemoaning the club's failure to make a marquee signing before the start of the season. Premier League clubs have coughed out in excess of £850m during the off-season, yet the Gunners trail their rivals in the spending stakes and threaten to be left behind during the 2016-17 campaign.
Granit Xhaka, Rob Holding and Takuma Asano have all arrived in north London, but Wenger's spending has been dwarfed by the sides they hope to challenge this term. Manchester United broke the world transfer record to sign Paul Pogba from Juventus, Manchester City have made eight new additions and Michy Batshuayi and N'Golo Kante have joined Chelsea.
Wenger is hopeful of salvaging something from the summer by landing Valencia defender Shkodran Mustafi, but The Daily Telegraph understand the deal is no closer to completion despite the injury crisis at the club. Per Mertesacker and Gabriel are currently out injured, while Laurent Koscielny missed the opening day loss to Liverpool.
Wright has watched from afar as Arsenal have dithered in the window and failed to match the expenditure of the rest of the league. The former England international says the failure to sign the likes of Luis Suarez in 2013 and Gonzalo Higuain have drained optimism around the club and leaves fans desperate for new faces.
"We should be talking about new faces, new challenges, maybe even a title at the end of it all," Wright, who joins Thierry Henry and Niall Quinn in criticising the club's approach, told The Sun. "But optimism around the Emirates already seems as hard to find as a marquee signing. I remember when they signed the likes of Dennis Bergkamp and Marc Overmars and the real sense of excitement that brought to the place.
"That was not just among fans. Star name arrivals get the players buzzing too because they make your job easier and you're more likely to finish with a medal or two. But at Arsenal that feeling is simply not there. I do have every sympathy for the fans who are so desperate to see them challenging at the end of the season.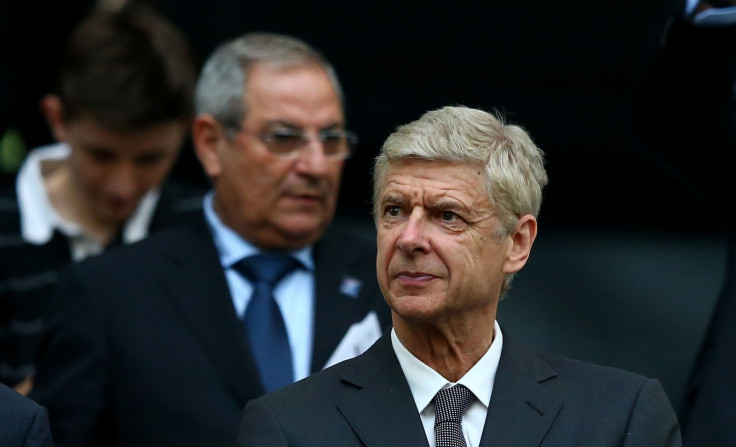 "I understand Arsene Wenger is a man of principles, who refuses to pay massive fees for players he thinks are over-priced. Yet with the cash in the Premier League now, you have to splash crazy money to get your man, like it or not.
"But with Arsenal it always seems to be about missed opportunities. Like when they made that derisory £40m and £1 offer to Liverpool for Luis Suarez. If they'd made a genuine effort to get him, I'm sure he would have brought them the title. If it hadn't been for dodgy defending, he'd have done it for the Reds.
"They were linked with Gonzalo Higuain for years but now he's gone to Juventus for £75m at nearly 29. That's the price you have to pay for people who can do the business. I can't imagine what Suarez would be worth now, so they wouldn't have lost money on him.
"Again Arsene has left it too late. I'm sure he planned to get them in early but now clubs know he's desperate, the price will go even higher. I can't understand why Shkodran Mustafi isn't already there, unless it's because Valencia are demanding top dollar, which leaves Arsenal in the grinder."
© Copyright IBTimes 2023. All rights reserved.