In addition to the IBTimesUK Agency Photographer of the Year, we have decided to create an award for the best single photo essay we saw all year. This goes to Jack Taylor of Getty Images, who went to the Notting Hill Carnival and came back with a beautifully observed series of photos that really captured the atmosphere and covered every angle. His street scenes somehow made ordinary people doing ordinary things look like flawlessly styled and posed tableaux.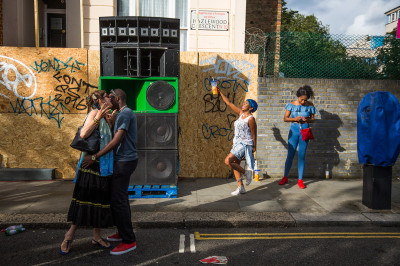 He told IBTimes UK: "I have been going to Carnival since I was little. Having grown up in London, the Notting Hill Carnival was an annual trip for me and I have good memories of going with my mum and brother as a boy. In my teens, going with friends I began to really get into it – the music and atmosphere always excited me. When it came to photographing it on assignment for Getty this year my plan was to have no plan – the idea was just to wander around much the same as if I was a punter. The parade itself produces some vibrant scenes with these brilliant flashes of colour and feathers.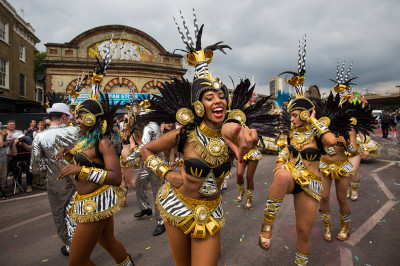 "Just as interesting are the sound systems and the areas around the parade route where you can capture these pictures of revellers caught up in the music and each other. I like photographs which have several elements and subjects and so I mostly shoot on the wider-end, in this case taking a step back to show the carnival-goers in these different street scenes. For me, something like the Notting Hill Carnival is an ideal assignment – it is a good opportunity to explore – letting the flow of people or sound of music guide you while keeping an eye out for a picture."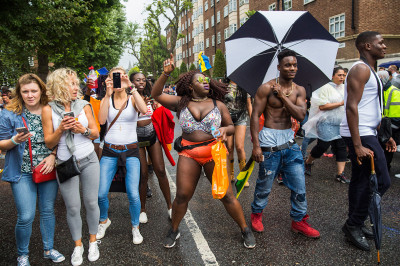 Taylor told us he always enjoyed people-watching at Carnival, and relished the opportunity to actually focus and spend a couple of days shooting it. "I was under no pressure to file a picture of a dancer grinding up against a police officer and I was not specifically seeking out violence or carnage – a common theme the papers like to run with. After all it is not a PR exercise for the Metropolitan Police, and while violence at Carnival certainly happens I am not there to make the event look more dangerous than it actually is. Given the Carnival's Caribbean origins and the long-running tensions between the police and black community I am mindful of how the pictures I file fit into that broader context and how they can be used by different media outlets."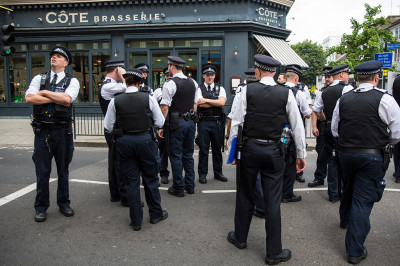 Taylor told us he had always wanted to be a photographer. "After finishing my degree in photojournalism at the London College of Communication in 2012 I went on to do some work experience with Agence France-Presse and Save the Children's picture desk. I then got a job at a local news agency, as a general news photographer covering crime, the courts and politics in London. I now work as a stringer with Getty Images News and I consider myself fortunate to be able to cover a range of interesting features as well as some of the major news events." We end this gallery with some of those features and news events.