England face reigning world and Twenty20 champions India in a potentially classic One Day International fixture - with the 2013 ICC Champions Trophy at stake.
Both nations have produced some superb cricket to advance to the title round, although, arguably, the Indians have been by far the most impressive side over the past fortnight. MS Dhoni's boys have matured over the past few months into a well-equipped ODI side, with great depth in batting, committed fielders and a bowling line-up that is impressive without featuring big names.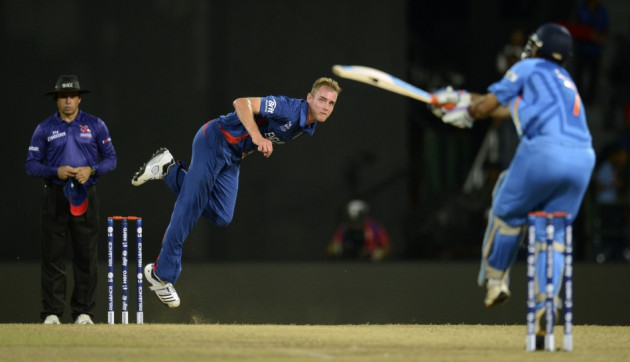 By contrast, Alastair Cook and England have been okay this summer. Don't get us wrong... England were dominant against Australia and South Africa but the bowling was ripped apart by Sri Lanka and New Zealand came ever so close to an upset in the final group game. Overall, there has been a hint of inconsistency about their performances.
However, when you're playing against the champions (and champions in such tremendous form) even a minor crack can widen into a major problem. Big games need big players and both England and India have plenty of those. And it is entirely possible the trophy will be decided by one of them.
IBTimes UK previews three key personal battles ahead of the 2013 ICC Champions Trophy final.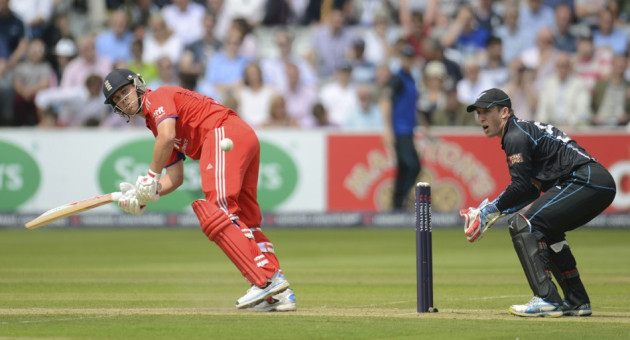 The 32-year-old right hand bat is an under-rated batsman in the 50-over format. Admittedly his batting style leaves a few people bothered but it is very hard to question somebody who has 2,771 ODI runs at an average of 53.28 and has crossed the 50-run mark 26 times in 61 innings. This is a man who, effectively, scores 50+ every 2.34 innings.
Former England captain Michael Vaughn probably said it best: "Whoever is criticising Trott at this moment in time, they don't know the game."
As far as India are concerned, they need to get Trott in and out as quickly and painlessly as possible. Yes... England does have a strong batting line-up, and any one of Cook, Bell, Root or Eoin Morgan can cause trouble, but this man is the key because as potent as the rest of the batting is, India's is the more dangerous overall.
Think of Trott as the English version of Rahul Dravid.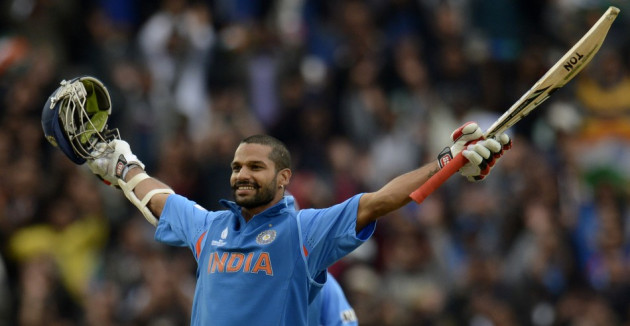 Shikhar Dawan v James Anderson
Shikhar Dawan has burst onto the international scene in style. The left-hand opener has only played one Test innings - he scored 187. He has played only nine ODI innings - he has over 400 runs and a strike rate touching 90. And he has dominated the ICC Champions Trophy so far, with centuries against South Africa and West Indies and scores of 48 and 68 against Pakistan and Sri Lanka.
Will the Indian batting crumble if he were to walk early? Maybe... we have yet to find out. But with the likes of Suresh Raina, Virat Kohli, MS Dhoni and Ravindra Jadeja behind him, don't count on a collapse. It can happen, of course, but don't count on it.
The knowledge he has proven match-winners behind him should allow Dawan to concentrate on one man - James Anderson. The right arm fast-medium strike bowler has been in excellent form so far and is comfortably England's main threat with the ball. Hauls of 3/30, 2/51, 3/32 and 2/14 in his four games so far tell their own story.
If Dawan can tame or, better still, make Anderson's first few overs expensive, it should leave Cook with a few headaches. Stuart Broad, Steven Finn and James Tredwell are good bowlers but with the Indian batting in the form it is, England need a strike bowler who can take wickets and is not expensive. Anderson's 10 wickets so far have come at an average of 12.70 and an economy rate of 3.84.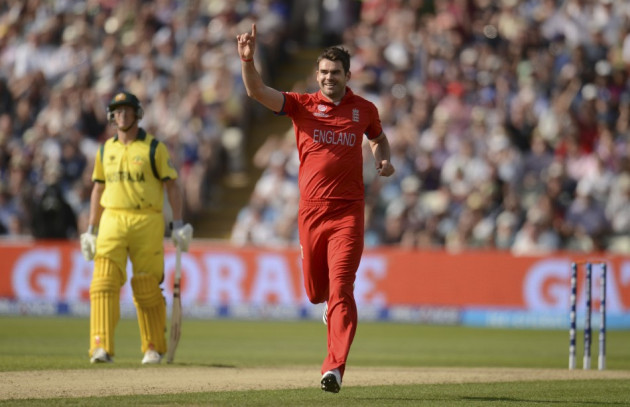 Ravindra Jadeja v England
The measure of how excellent India's batting has been so far is that South Africa have, so far, been the only side to get more than two wickets; they took seven. By contrast, India have picked up 37 of 40 wickets bowled to this summer. And their leading wicket taker is Ravindra Jadeja.
The 24-year-old all-rounder is not a conventional strike bowler but his left-arm orthodox spin is proving to be almost unreadable... whether in India or abroad. He has 10 wickets at an average of 13 and an economy rate of 3.51. And whatever Anderson does with the ball for England, Jadeja will have to better when his time comes.
One advantage for the middle-order bat is the back-up he has had. Anderson has been backed by Broad, Tredwell and Bresnan but the trio have all been relatively more expensive. For India, medium pacers Bhuvneshwar Kumar and Ishant Sharma have chipped in with 14 wickets (one more than the English trio) at considerably better averages. And with the reliable Ravichandran Ashwin picking up six wickets at under 30 runs per wicket, the Indian bowling attack is compact and very efficient, with a potential surprise at its head.
Prediction: An almost impossible ask, really! However, for form's sake, expect India to nick this one. Overall, MS Dhoni has a slightly more dynamic outfit that is in excellent form and carries a lot of confidence into this game.