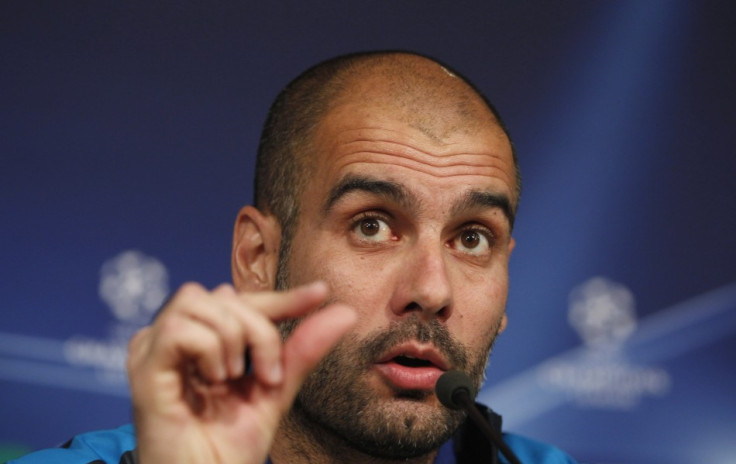 Barcelona coach Pep Guardiola said his team were prepared to alter their flight arrangements if volcanic ash from Iceland disrupts European air travel this week.
The club will decide on their travel plans on Tuesday as the club prepares for the Champions League final against Manchester United at Wembley on Saturday.
Guardiola refused to entertain the possibility of Uefa postponing the match as the Grimsvotn volcano continues to cause delays.
"If they tell us we can't risk the trip, we'll travel tomorrow or the day after," said the Barca boss.
"If not, we'll travel like we planned. We will not take any risks."
The problem, he added, will not be for the team but the fans, 12,000 of whom are scheduled to fly to London on Saturday afternoon. "It would be a terrible pity," Guardiola said, "to play in a [partly] empty stadium."
Forecasts suggest British airspace may be affected on Thursday, with flight disruption a possibility.
Barcelona were forced to travel to Italy by road to play Inter Milan in last season's Champions League semi-final first leg, a match they lost 3-1, after the Eyjafjallajokull volcano erupted, causing huge disruptions to air travel across Europe.
"We hope the volcano stays asleep for a few more days and allows our fans to get there," Guardiola said. "We will do what [the experts] tell us to do. If that means travelling on Wednesday or even tomorrow then so be it. If not, we will travel on Thursday as originally planned. If they say don't worry, we'll relax; if they say get a move on, we will. What they say we will do, we will do. We will try to plan as far ahead as possible.
"This is beyond our control. You can go by boat. With England it's that, a plane or that tunnel between France and there.
"I imagine the fans will be worried, just like us.
"Let's see what happens. Uefa will not postpone the game: the final will be played on Saturday. We play football for [the sake of] the fans and I hope [they can be there]."
Guardiola admitted playing a final in London could be to United's advantage and dismissed suggestions Sir Alex Ferguson's team lack a little fantasy this season.
"Yesterday and today we watched the final from two years ago and Manchester United were much, much better than us in the first half," he said.
"In the second half, we had more control but it was hard. They played better than us. They are competitive, a strong team, they could put out four or five line-ups and they would all be competitive. They are one of the best teams in the world - not just now but over the last five, ten or 15 years.
"When you see Berbatov, Rooney, Chicharito, Nani, Scholes, Giggs, Valencia, I don't think you can say [that they lack fantasy]." Asked what most scares him about United, Guardiola replied: "Everything, absolutely everything."