Iceland Volcano Warning Sparks Europe Flight Chaos Fears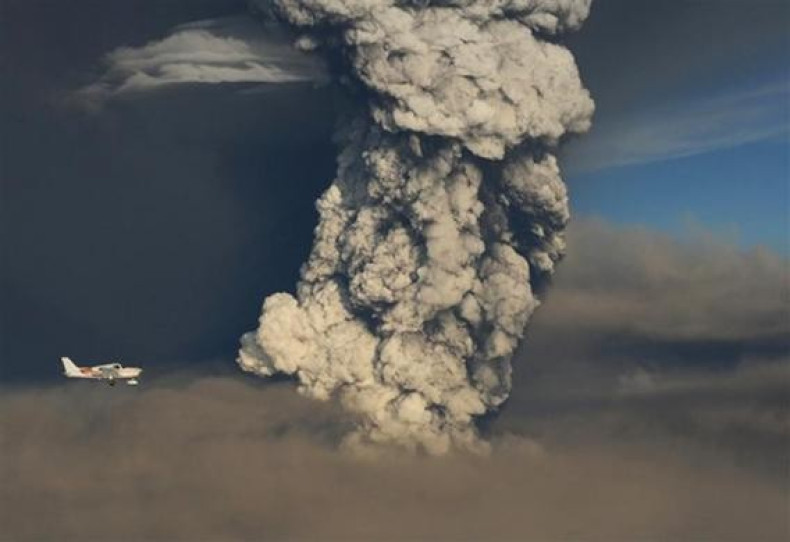 Iceland has issued a warning to the aviation industry that another volcano could be about to erupt, causing global flight chaos like Europe experienced in 2010.
The country's meteorological office issued an orange alert – its second highest warning – on Tuesday, after a weekend of intense seismic activity beneath its largest system of volcanoes.
It warned the European aviation industry that it had detected movement of magma beneath the Bardarbunga volcano, located in the centre of the country, where more than 2,000 earthquakes have shaken the live volcano since Saturday.
It is the most intense "earthquake swarm" to affect Bardarbunga since 1996, Iceland says.
Ash cloud chaos
A huge cloud of volcanic ash discharged from an eruption of the Eyjafjallajökull volcano in Iceland in 2010 shut down airspace over much of Europe for six days and caused widespread misery for travellers.
The Icelandic government has already begun shutting down roads surrounding Bardarbunga as a precaution against flooding, if magma reaches the glacier which sits atop the volcano's crater, 2,000m (6,500ft) up.
A spokesman for Iceland's meteorological office said on Monday: "There are no signs of eruption, but it cannot be excluded that the current activity will result in an explosive subglacial eruptions, leading to an outburst flood and ash emission."
Eurocontrol, the agency responsible for co-ordinating European airspace, said that it was aware of the volcano's status and was monitoring developments.