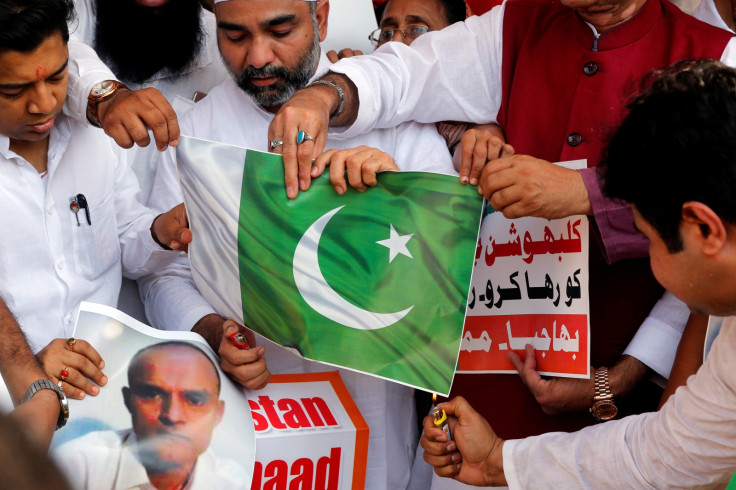 The International Court of Justice (ICJ) at The Hague has ruled in favour of India halting the execution of Kulbhushan Jadhav, an alleged Indian spy who is in custody in Pakistan. The UN's top judicial body said Jadhav, a former Indian naval officer, should be given consular access.
Rejecting Islamabad's line of argument that the ICJ does not have jurisdiction over the matter, the court ruled that the death sentence against Jadhav should not be carried out until proceedings are completed in the world court.
Jadhav was caught by Pakistan in March 2016 and charged with espionage – an accusation New Delhi denies. A military court sentenced him to death in April 2017 refusing consular access to Indian authorities forcing New Delhi to take the extraordinary step of approaching the ICJ.
"Pakistan should take all measures to ensure that Mr Jadhav is not executed till the final decision of this court. India has the right to seek consular access for Jadhav," the president of the UN court, Ronny Abraham, said in the judgment, which is legally binding.
India has reacted jubilantly to the verdict. "It's a big win for India and human rights. Pakistan's lies have been rejected and it's a big snub to Pakistan. Pakistan has been exposed internationally... The entire country is happy and they are celebrating... The ruling is unanimous," said senior federal minister Venkaiah Naidu. India's External Affairs Minister Sushma Swaraj said the ICJ outcome comes as a great relief to Jadhav's family.
Pakistani authorities have not yet reacted to the verdict.
The legal rivalry between India and Pakistan was on full display on Monday, 15 May, when the two sides clashed in two separate 90-minute sessions, arranged at the last-minute. While India called the Jadhav trial at the Pakistani military court "farcical", Islamabad's legal team accused New Delhi of using the world court as a stage for "political theatre."
The Jadhav case has come during a tense phase in the fragile relations between India and Pakistan. For several months, the two countries have been engaged in a bitter war of words and cross-border fighting centred on the restive region of Kashmir, over which they have fought two wars since their independence in 1947.