Boxing legend Muhammad Ali passed away on Friday, 3 June, at a hospital in Phoenix, Arizona where he had been admitted a day earlier following a respiratory condition. The boxer was moved on to life support after his condition continued to deteriorate rapidly.
Ali had been suffering from Parkinson's disease since 1984 and his respiratory problems were offset by the illness. The family's spokesperson announced late Friday that the three-time heavyweight boxing champion had finally succumbed to his illness.
NBC News earlier reported that his family had gathered by his hospital bed to say their goodbyes after doctors said the civil rights activist was in "grave condition".
A source told Reuters that the family had already started making arrangements for his funeral.
Amber Noble Garland, the spokesperson for boxer Laila Ali, his daughter, said, "She truly appreciates the outpouring of love for her family." Laila also posted a throwback photo of her father and her daughter Sydney on her Facebook page.
The former boxer had been admitted to the hospital in January 2015 with a urinary tract infection and earlier in December 2014 with pneumonia.
Soon after news of his failing health was made public, Ali's fans and friends took to Twitter offering their support and prayers alongside the hashtag #GOAT which stands for Greatest Of All Time.
Six-time world champion Sugar Ray Leonard tweeted: "Prayers & blessings to my idol, my friend, & without question, the Greatest of All Time @MuhammadAli! #GOAT
Despite his deteriorating health, Ali continued to make time for the causes he felt strongly for. His last public appearance was in April when he attended a Parkinson's fundraiser in Arizona. The Titan of boxing even threw a few punches at Donald Trump for the US presidential candidate's remarks about Muslims.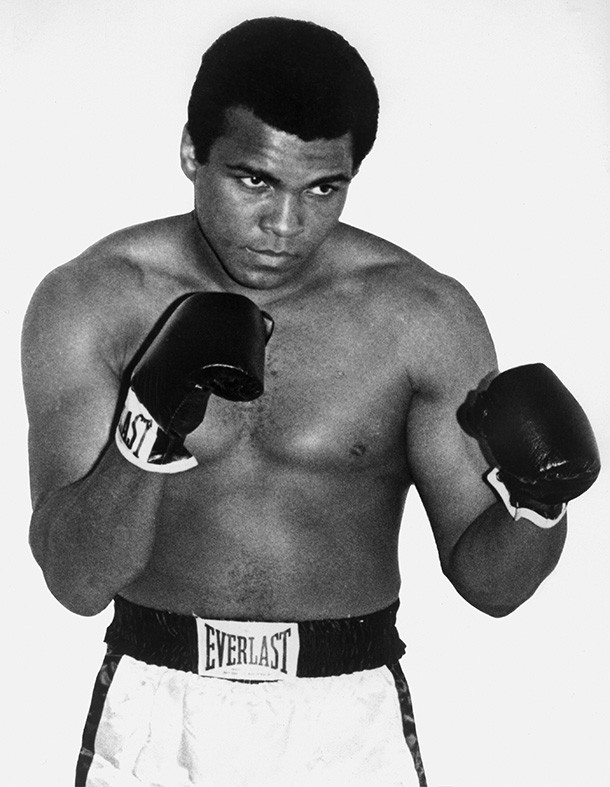 In a TV statement he said: "I believe that our political leaders should use their position to bring understanding about the religion of Islam and clarify that these misguided murderers have perverted people's views on what Islam really is.
"I am a Muslim, and there is nothing Islamic about killing innocent people in Paris, San Bernardino, or anywhere else in the world."