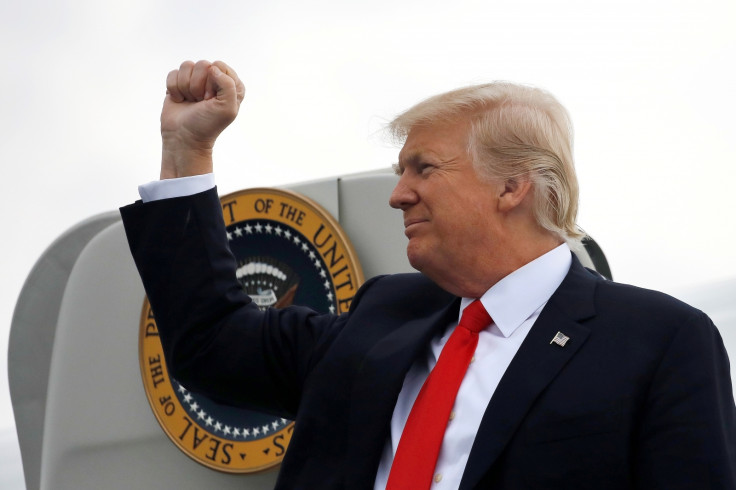 US President Donald Trump has claimed credit for Foxconn's decision to launch a significant investment in the US.
The world's largest manufacturer of consumer electronics and a long time supplier for Microsoft, Apple, BlackBerry, and Nintendo, has announced plans to set up a display fabrication facility in Southern Wisconsin.
The Taiwanese giant will invest $10bn (£7.6bn) in the facility over the next three years, more than the initial investment of $7bn it had planned for US manufacturing.
Trump, who focused much of his electoral campaign on bringing jobs back to the US as part of his "make America great again" rhetoric, met Foxconn's chairman and chief executive Terry Gou at the White House on Wednesday (26 July).
"To make such an incredible investment, Chairman Gou put his faith and confidence in the future of the American economy," the US President, who won Wisconsin by less than 25,000 votes in the 2016 election, said.
"In other words, if I didn't get elected, he definitely would not be spending $10bn."
The 20,000-square-foot Foxconn site, which will produce flat-screen LCD panels and employ at is the first of a series of facilities to be built in several US states. The factory will initially employ 3,000 staff, with the numbers set to rise to between 13,000 and 22,000 over the coming years, according to White House officials.
"This is a great day today for American manufacturing and American workers and for everybody who believes in the concept, in the label, Made in the USA," Trump added.
"Gou joins a growing list of industry leaders who understand America's capabilities are limitless."
Foxconn's decision to pick Wisconsin as the location for such a major investment is particularly significant, as manufacturing jobs in the region have fallen by almost 25% since the turn of the century.
Despite that, however, Wisconsin's unemployment rate stands at 3.2%, lower than the national average. The plant will be located in Southern Wisconsin, House Speaker Paul Ryan's congressional district.
"We thank President Trump and Governor Walker for their work to bring Foxconn to Wisconsin," Gou said in a statement.
"Wisconsin offers a talented, hardworking workforce, and a long track record in advanced manufacturing, all of which presents an extraordinary opportunity."