Everyday would be what?
Free of violent conflict everywhere.
As ruler, what would you keep and what would you change?
I'd keep family and get rid of bigots.
Which public official(s) would you sack - and who would you hire?
I'd sack all dictators. And I'd hire primary school teachers to run everything!
What makes you tick?
My son and daughter and my five grandchildren.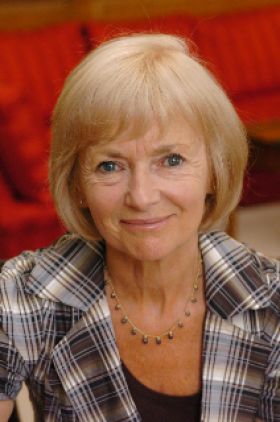 What are you best at?
Cooking - and international development campaigning.
What or who is the greatest love of your life?
My husband Neil – especially as he rarely does as he is told !
What embarrasses you?
I'm hopeless at parking!
What is your greatest achievement?
Having two wonderful kids
What's your greatest extravagance?
Clothes
What is your biggest fear?
I have two fears - flying and finding myself swimming in deep water.
What makes you depressed?
Poverty and injustice.
What's your favourite gadget or app?
My electric toothbrush.
What tops your 20 most played iTunes tracks?
Appropriately enough, "Stand by your Man" by Tammy Wynette.
With which historical figure do you identify most?
Nelson Mandela.
What is the government getting right - and what is it getting wrong?
Getting out – that's what it's getting right! As for what it's getting wrong – everything, especially the contempt they show for people.
What's your favourite pastime or hobby?
I love the theatre – and I love being curled up with a good book.
What do you consider to be the most overrated virtue?
Gymnastic exercise!
What are your favourite smells?
Babies, roses and sea air.
What single thing would improve the quality of your life?
Naturally blonde hair!
What was your best holiday?
Staying with my parents in Anglesey and taking our children to Trearddur Bay, Isle of Anglesey.
Where do you want to travel to next?
To a truly free and democratic Burma - I live in hope, but not expectation.
Glenys Kinnock is Opposition Spokesperson for the Department of International Development in the House of Lords. A Labour Party MEP from 1994 – 2009, she is the wife of Neil Kinnock, the former leader of the Labour Party.
Tim Wapshott is a journalist who has written for the Guardian and Independent. He will be supplying a regular series of 'If I ruled the world' columns for IBTimes UK.