Philippines president Rodrigo Duterte has promised that any police officers and corrupt law enforcement officials found protecting drug dealers are set to face a "day of reckoning" while announcing rewards of nearly $50,000 for information leading to their exposure.
In a speech on National Heroes Day on 29 August, Duterte said his "war on drugs" – which has claimed the lives of nearly 2,000 people since he came to power in June – would continue to hunt anyone found to be pushing narcotics in the country.
"I consider the fight against drugs a war, there is a crisis in this country, it is drugs [...] it has infected every nook and corner," he told an audience of government officials and foreign diplomats, as reported by Reuters.
Duterte branded corrupt police members as "ninjas" and accused them of taking pay-offs from drug dealers. The president said he would be placing a two million peso ($43,000, £33,000) bounty on their heads. Reuters said he urged law enforcement officials to "squeal on your friends".
The 71-year-old president won the May election this year on the tough-talking declaration he could wipe out suspected drug lords operating in the Philippines. However, his efforts have been widely criticised by human rights groups and the United Nations.
Last month, Duterte named over 150 officials – including police officers and judges – who he claimed were "protecting" drug dealers. 27 mayors and 31 police officers surrendered to the national police department in Manila following the president's assertions they would be hunted down if they failed to turn themselves in within 24 hours.
In a separate speech on Sunday (28 August), as reported by the AFP news agency, Duterte said widespread killing of drug users could be justified because the victims were not considered human.
Responding to the United Nations criticism of his brutal drug stance, he said: "Crime against humanity? In the first place, I'd like to be frank with you: Are they humans? What is your definition of a human being? Human rights? Use it properly in the right context if you have the brains. You cannot wage a war without killing."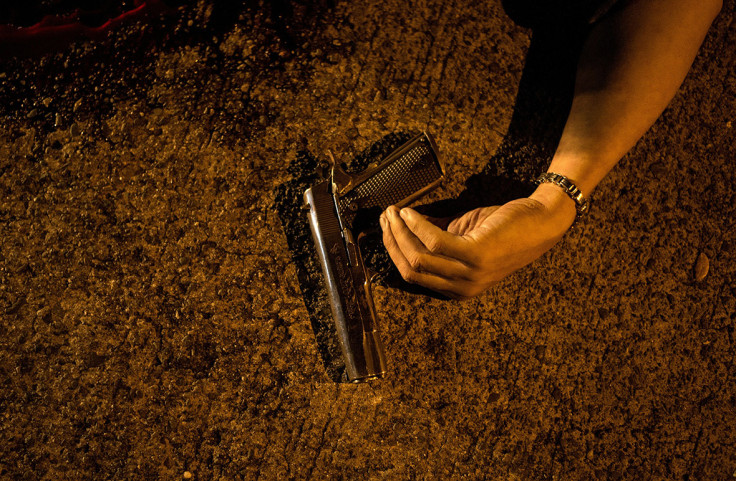 Duterte's latest comments come after the director of national police, Ronald de la Rosa, was forced to apologise after urging a group of more than 800 drug surrenderees in the Philippines to kill anyone selling drugs and burn their homes.
"You know who these drug lords are. Do you want to kill them? Kill them. It's okay because you're the victim here," De la Rosa said. "If you want, you know who these drug lords are. Go to their houses. Pour gasoline in their houses, set it on fire. Show them you're angry."
He continued: "With your surrender, I hope you won't go back to drugs. If you go back, you're going nowhere. You will die. You will either be killed by the police if you fight during a buy-bust or you will die for using drugs. That's why you have to change your ways."