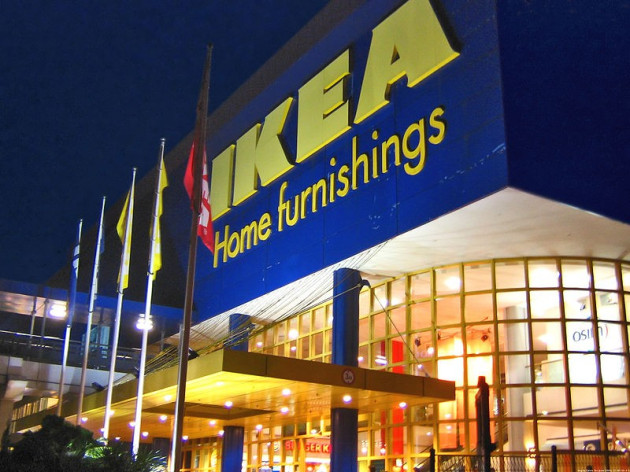 Accusations that IKEA used political prisoners in East Germany for forced labour between the 1960s and 1980s have been verified by an Ernst & Young investigation.
The report said political prisoners were used to construct furniture and that representatives for the Swedish company were aware that this was happening.
It said: "The investigation indicates that political and criminal prisoners were involved in parts of the component or furniture production units that supplied to IKEA 25-30 years ago.
"The investigation also shows that there were IKEA Group representatives who at the time were aware of the possible use of political prisoners in the former German Democratic Republic (GDR).
"Even though the IKEA Group took steps to ensure that prisoners were not used in production, it is now clear that these measures were not effective enough."
IKEA was initially accused of using East German political prisoners for forced labour in May, when a documentary by Swedish broadcaster SVT, citing East German Stasi police files, claimed prisoners were directly involved in making the company's furniture in the years leading up to the fall of the Berlin Wall.
Ernst & Young interviewed around 90 individuals from the IKEA Group as well as witnesses from the former GDR.
They found that during the period in question, the State Planning Commission of the GDR utilised prison labour, both in prisons and in nationally-owned companies, due largely to a shortage in conventional labour.
It found the GDR did not differentiate between criminal and political prisoners, and that during this period, many innocent people were incarcerated.
The report says IKEA was aware of the possible use of political prisoners for labour as early as 1978.
However, the report also found that IKEA disapproved of this practice and took steps to stop the use of political prisoners at around the same time.
Jeanette Skjelmose, sustainability manager for IKEA of Sweden, said: "We deeply regret that this could happen. The use of political prisoners in production has never been acceptable to the IKEA Group.
"At the time, we didn't have today's well-developed control system and obviously didn't do enough to prevent such production conditions among our former GDR suppliers."
IKEA, in association with UOKG - a group that supports people who were victims of Communist oppression - will now make a financial contribution to the group's scientific research project on forced labour in East Germany.
Following the SVT documentary, IKEA said it would investigate the accusations made. Jeanette Skjelmose told Swedish news agency TT: "We have requested documents from the old Stasi archives and are interviewing people at IKEA who were around back then.
"What we're looking into now is whether it could have happened anyway, without our knowledge.
"So far there are no indications that we would have asked prisoners to be used in manufacturing or known about it."
Rainer Wagner, UOKG chairman, was imprisoned by East German authorities between 1967 and 1969. He said that inmates were forced to make products from sheet metal using dangerous machinery, and that one in 10 lost fingers while working.
"If someone refused they were locked in solitary confinement and given only bread and water for up to 42 days," he said.
Wagner said many former prisoners have psychological and physical scars from the forced labour and that the German government, as the legal successor to the regime in East Germany should consider payouts to the victims.
Responding to news of the IKEA report, he said: "We hope this will be a first step toward a broader investigation into the use of forced labour in East Germany. Ikea is only the tip of the iceberg."