Ikea's Parent Company Expands Urban Presence with £145m Brighton Shopping Mall Acquisition
Approximately one-third of the Churchill Square centre currently sits vacant, presenting an opportunity for Ikea to establish a new store, set to open within the next two years.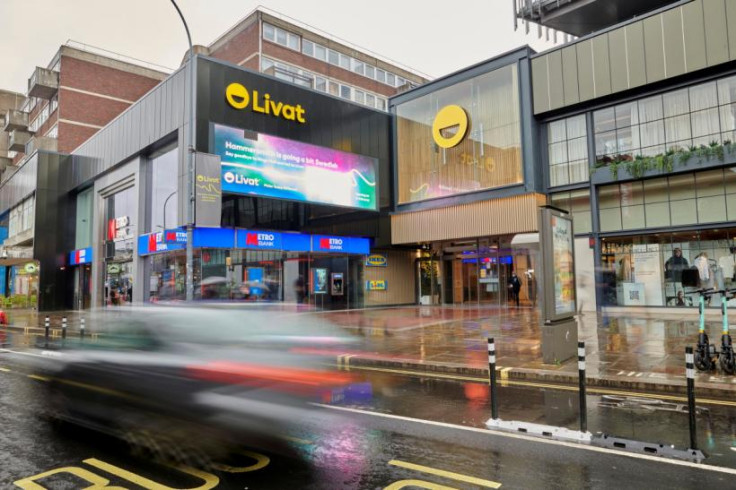 Ingka Group, Ikea's parent company, recently made a strategic move by acquiring its second shopping complex in the United Kingdom, which is located in Brighton.
The £145 million purchase is part of Ikea's larger push to develop furniture stores in city centres, a change from the company's usual out-of-town sites.
Additionally, the furniture giant aims to repurpose an abandoned Debenhams location in Brighton's Churchill Square area, with the goal of opening a new Ikea store within the next two years.
This acquisition follows the footsteps of Ingka Centres, a division of Ingka Group, which purchased the Kings Mall in Hammersmith, west London, nearly three years ago. In that instance, Ikea transformed a former Debenhams space into a store and attracted new tenants such as the Library of Things and Lidl to revitalise the site, renaming it Livat.
Ikea is also making waves in central London by converting the former flagship Topshop store on Oxford Circus into an outlet, although the opening date has been delayed until autumn 2024. The Hammersmith store marked Ikea's initial foray into its latest city store concept globally, a shift from its previous attempts at developing smaller, more conveniently located outlets for customers without cars.
The company has experienced both successes and setbacks in its store development strategy, including the closure of smaller high street outlets on Tottenham Court Road and large warehouse stores in Tottenham and Coventry in 2020.
However, Ingka is adapting to changing retail landscapes by targeting struggling shopping malls for development, recognising the decreased value of these sites amid fierce online competition. The COVID-19 pandemic, in addition to the rise in remote work, has also impacted city centres, making them less attractive to traditional retailers.
Churchill Square, owned by fund manager Abrdn, was initially listed for £250 million but was ultimately sold to Ingka Centres for £145 million, according to property trade journal React News.
While the purchase price was not officially confirmed by Ingka, the acquisition highlights the commitment of the company to reshaping traditional retail spaces into dynamic city centre destinations.
Ingka's strategy involves not only transforming shopping malls into Ikea stores but also creating multifunctional spaces that cater to the diverse needs of local communities. The Brighton site, which will remain operational during the department store's renovation, includes the Chartwell Court residential tower block and three car parks, two of which are freeholds. Existing retailers at the site include Apple, Next, H&M and Urban Outfitters.
Cindy Andersen, the Managing Director of Ingka Centres, emphasised that Churchill Square aligns with their global expansion strategy.
She envisions the space evolving into more than just a shopping destination, incorporating a mix of affordable and sustainable outlets, including retail, restaurants, services and amenities.
Andersen cites the success of the Hammersmith project as evidence that adapting and evolving traditional shopping centres can secure a strong future by meeting the real needs of local communities.
In addition to the UK endeavours, Ikea has also been demonstrating its commitment to repurposing and revitalising vacant spaces internationally. The reopening of San Francisco's former 6X6 "ghost mall" and the redevelopment of Toronto's Aura Podium and a complex in Place d'Italie, Paris, showcase the company's global efforts to reimagine urban landscapes and contribute to the rejuvenation of struggling retail spaces.
As Ikea continues to navigate the evolving retail landscape, its focus on adapting to changing consumer behaviours, integrating sustainability as well and creating dynamic city centre destinations reflects a very strategic approach aimed at ensuring long-term success within the competitive retail market.
The Brighton acquisition serves as a testament to Ingka's commitment to innovation and resilience in the face of industry challenges.
© Copyright IBTimes 2023. All rights reserved.