UK Grocery Price Inflation Hits Eight-Month Low at 9.7%
This noteworthy reduction in grocery price inflation comes after a prolonged period of 16 months where double-digit growth had become the norm.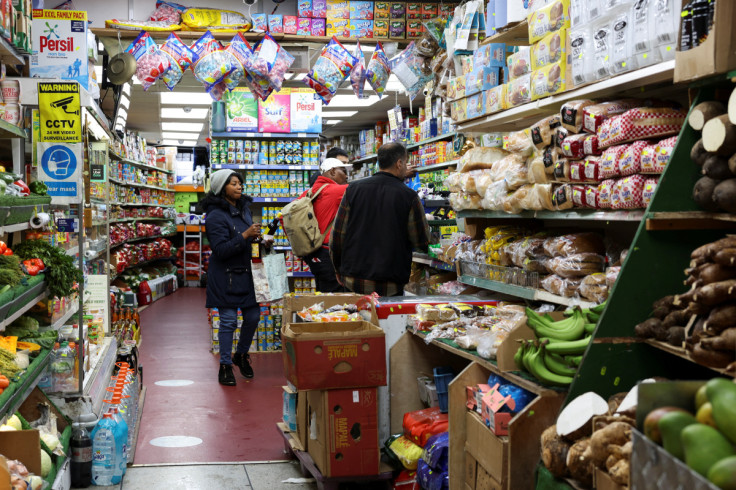 According to a recent Kantar survey, grocery price inflation in the UK has dropped to an eight-month low of 9.7 per cent in the four weeks leading up to October 29.
This development represents a significant shift in the economic landscape, as it is the first time the rate has fallen into the single digits since July 2022.
Along with this encouraging news, take-home grocery sales increased by 7.4 per cent over the previous year.
Additionally, this significant decrease in grocery price inflation comes after a 16-month period in which double-digit growth had become the norm. Kantar's Fraser McKevitt, Head of Retail & Consumer Insight, noted that the 9.7 per cent drop is a significant milestone for both consumers and retailers.
While this is undoubtedly a positive step, consumers are still feeling the pinch. Year-on-year price decreases are limited to a few major categories, including butter, dried pasta, and milk.
Over a 12-week period ending October 29, grocery price inflation was 10.7 per cent, with the steepest price increases occurring in categories such as eggs, sugar confectionery, and frozen potato products. Retailers are actively looking for ways to reduce the burden on customers and slow the rate of price increases.
One notable strategy has been an increase in the number of promotions, with every major grocer increasing the proportion of sales from deals over the previous year—a rare occurrence in the last decade.
Despite these efforts, shoppers continue to favour low-cost options. Since February 2022, own label products have consistently outperformed their branded counterparts, with the most recent four weeks showing an impressive 8.0 per cent increase in sales for these products.
McKevitt, on the other hand, anticipates a shift in consumer behaviour as the holiday season approaches, with shoppers typically gravitating towards branded items during this time.
Kantar's data also highlights the performance of different retailers during this period. Lidl remains the fastest-growing retailer, with sales increasing by an impressive 14.7 per cent in the 12 weeks leading up to October 29. Their market share has increased from 7.2 per cent to 7.6 per cent.
Similarly, Aldi and Waitrose were the only two supermarkets to report an increase in customer numbers. Aldi, in particular, gained an additional 207,000 customers, with a 13.2 per cent increase in sales and a 9.7 per cent market share. Waitrose increased sales by 5.4 per cent, securing a 4.6 per cent market share.
J Sainsbury PLC was the fastest-growing traditional supermarket in October, with sales increasing by 10.1 per cent over the previous 12 weeks and their market share increasing from 14.9 per cent to 15.2 per cent.
Meanwhile, Tesco PLC, the UK's largest supermarket, increased sales by 9.5 per cent and increased its market share to 27.4 per cent, up from 27.0 per cent. Morrisons maintained its market share of 8.6 percent while increasing sales by 3.2 per cent.
With a 2.6 per cent increase in sales, Asda maintained its 13.6 per cent market share. Ocado Group PLC saw a 12.6 per cent increase in sales, while its market share increased marginally from 1.6 per cent to 1.7 per cent.
McKevitt pointed out that British shoppers appear to be increasingly less loyal to one particular store, and many of the traditional shopping demographics and stereotypes are evolving.
In response to these developments, the stock market has seen shifts in share prices. Tesco shares rose by 0.6 per cent to 277.60 pence, Sainsbury's shares increased by 1.7 per cent to 275.00p, and Ocado shares rose by 0.9 per cent to 534.60 pence.
The recent drop in grocery price inflation is undoubtedly a positive sign for consumers, offering some relief after months of soaring prices. It also underscores the adaptability of retailers as they seek innovative ways to maintain and expand their customer base in a rapidly changing marketplace.
As we approach the festive season, it will be interesting to see if the trends observed in this survey continue or if the holiday spirit prompts a shift in consumer behaviour and preferences.
© Copyright IBTimes 2023. All rights reserved.