Marks & Spencer Regains Top Spot in UK Women's Fashion Retail, Reports Impressive Profits
M&S has also declared its intention to distribute nearly £20 million to its shareholders in January, marking its first dividend payment since 2019.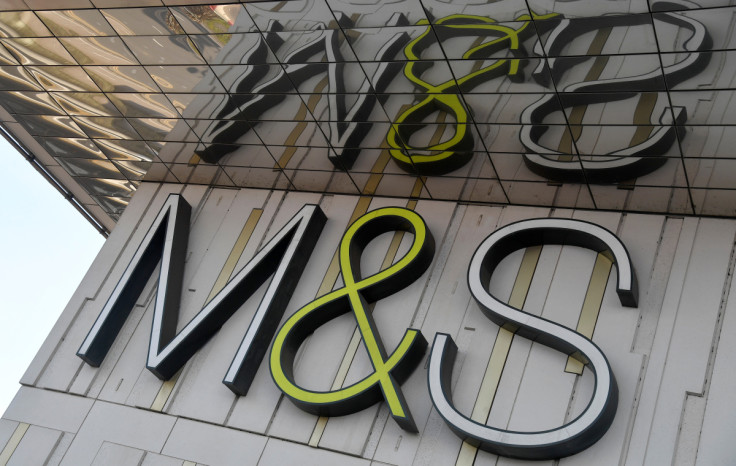 After a four-year hiatus, Marks & Spencer (M&S) has reclaimed its position as the largest women's fashion retailer in the United Kingdom.
This triumphant resurgence has not only revitalised the iconic brand but has also resulted in a 56 per cent increase in profits, far exceeding all expectations.
M&S has also announced plans to distribute nearly £20 million to shareholders in January, marking the company's first dividend payment since 2019. The company's pre-tax profits have risen to slightly more than £360 million, pleasantly surprising industry analysts.
The key drivers of this outstanding performance include an increase in the volume of items sold, a reduction in food discounts, higher-than-expected full-price clothing sales and cost-cutting measures that have resulted in improved profit margins. As a testament to its success, M&S's share price increased by more than 9 per cent on Wednesday, making it the top gainer on the FTSE 100 index.
Underlying clothing sales at M&S increased by 5.5 per cent in the six months leading up to September 30th, with particularly impressive results in holiday wear and denim. Profit margins have also increased, rising to more than 12 per cent from 9.8 per cent, owing to fewer items being sold at discounted prices.
Notably, this robust performance allowed M&S to surpass its competitor Next and regain its position as the leading seller of women's fashion in terms of value. Primark remains the leader in terms of the number of items sold.
The food division of M&S also saw significant success, with a nearly 12 per cent increase in sales at set-up stores. M&S outpaced larger supermarket chains by selling more items at a faster rate, gaining market share.
Remarksable's budget range saw a 45 per cent increase in sales, with essential items like butter and milk appearing in one out of every five customers' shopping baskets.
Stuart Machin, the CEO of M&S, revealed that the company is off to a strong start in Christmas trading, with a 50 per cent boost in sales of women's partywear and a 25 per cent increase in orders for seasonal food.
However, Machin also acknowledged that customers have expressed uncertainty about the post-festive period, stating: "The majority of customers say they are not sure what is going to happen next year... They are slightly cautious, and that's why we are also slightly cautious."
These unexpectedly positive figures have raised hopes for a more prosperous festive season for retailers, who generate the bulk of their profits in the final quarter of the year. Next and Primark have also reported strong financial performance, while online retailer Asos is witnessing declining sales.
While financial analysts have raised their annual profit forecasts, M&S has stated that it does not expect profits to rise in the second half of the year. The company intends to continue investing in price adjustments, new store openings and store closures.
Deflation, erratic weather, high-interest rates and major global events may also have an impact on future performance.
Shore Capital, the group's house broker, reported that half-year profits exceeded their predictions by 39 per cent, leading to a 12 per cent upgrade in expectations for full-year profits, now totalling £646 million.
In their note, analyst Clive Black humorously likened M&S's success to a famous movie quote, stating: "To misquote the great and recently retired Michael Caine, AKA Charlie Croker of the iconic British movie The Italian Job, M&S 'blew the bloody doors off' in [the half-year]."
Machin emphasised that the sales growth was supported by a £30 million investment in reducing food prices and enhancing the quality of 500 product lines. On the clothing front, M&S maintained a strong presence across core and seasonal products while improving its style and value propositions.
The ongoing transformation of M&S's store estate has also contributed to its performance. In the first half of the year, four ageing branches were closed and two were relocated (in Leeds and Liverpool), with a new store opening in Croydon. Additionally, six stores were refurbished to offer an enhanced shopping experience.
However, there was one blemish on the otherwise rosy financial statement: an increase in M&S's share of losses at its online grocery joint venture, Ocado Retail. This venture's losses increased to £23.4 million in the first half, up from £0.7 million the previous year, for a total loss of more than £80 million. A warehouse closure and lower-than-expected sales growth were both factors.
On a brighter note, M&S is relieved by the likelihood of not having to make an expected final payment related to the acquisition of a 50 per cent stake in Ocado's retail arm.
Talks regarding this payment continue, but M&S's half-year profits were bolstered by a £64.7 million credit, as they no longer expect to make the payment next year, which was estimated to be as much as £191 million.
© Copyright IBTimes 2023. All rights reserved.