'I'll keep you in suspense': Donald Trump may not accept US election result
The GOP nominee repeated allegations the system is rigged against him.
Republican nominee Donald Trump has suggested he may not accept the result of the November election.
During the third and final presidential debate on 19 October, Trump was asked whether he would concede to Hillary Clinton if he did not win, following his prior allegations of election rigging.
Trump was asked by moderator Chris Wallace whether he would "absolutely accept" the result of this election, and he responded: "I will look at it at the time, I am not going to look at anything now."
He added: "First of all the media is so dishonest and so corrupt and the pile on is so amazing, the New York Times actually wrote an article about it, they don't even care.
"It is so dishonest and they have poisoned the mind of the voters but unfortunately for them I think the voters are seeing through it, I think they will see through it, we will find out on 8 November.
"If you look through your voter roles you will see millions of people ... registered to vote who should not be registered to vote."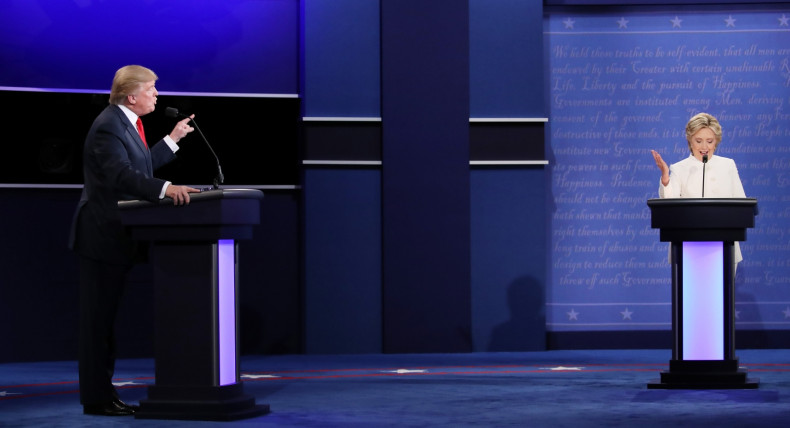 He also added Clinton should not have been allowed to run, adding "in that respect I'll say its rigged."
Asked about the loser of the election conceding to the winner, Trump refused to say whether he would accept the result, which Clinton described as "horrifying".
"I will tell you at the time, I'll keep you in suspense," Trump said.
But Trump's campaign manager Kellyanne Conway told CNN following the debate that the Republican nominee would accept the election result.
She said: "Donald Trump will accept the results of the election because he's going to win the election."
Conway also rebuffed suggestions no other candidate had made similar suggestions, stating: "Do you remember 2000 when Al Gore contested the election?
She added: "You have to listen to everything he said, he is talking about a corrupt system ... many in the media collude and conspire with (Clinton)," explaining she was unlikely to advise Trump on accepting the result of the election because "I actually think I will be saying to him congratulations Mr President."
Trump's VP running mate Mike Pence has previously assured the nation that he and Trump would accept the voters' decision, with Trump's suggestion he may not accept the election result likely to cause a backlash within the GOP and gives voters serious cause for concern.