'I'm Labour to my bones,' says Owen Smith as he rules out shadow cabinet return under Jeremy Corbyn
Owen Smith and Jeremy Corbyn clashed in a bitter Labour leadership hustings event in Gateshead.
Jeremy Corbyn and Owen Smith clashed over Brexit, Trident and Labour's prospects of winning a general election, during an ill-tempered leadership hustings in Gateshead on Thursday (11 August) night. Smith, who was routinely booed by Corbyn supporters, said he would rather serve on the party's backbenches rather than in the current Opposition leader's shadow cabinet.
"I've lost confidence in you. I will serve Labour on the backbenches, because I'm Labour to my bones," Smith said in the 90-minute debate. "I won't do what Jeremy Corbyn did and won't vote against this party, my party, 500 times."
The pair also disagreed over Labour's chances of winning an election at the event, hosted by Sky News' Sophy Ridge. Insisting that Corbyn "cannot lead us back to power," Smith said Labour was at 26% in the polls, it's lowest in over 30 years, according to the BBC.
He added that he did not want to be engaged in a "protest movement talking to itself" and that Labour could only win back power when it is winning in swing seats like Nuneaton, Cardiff North and Milton Keynes.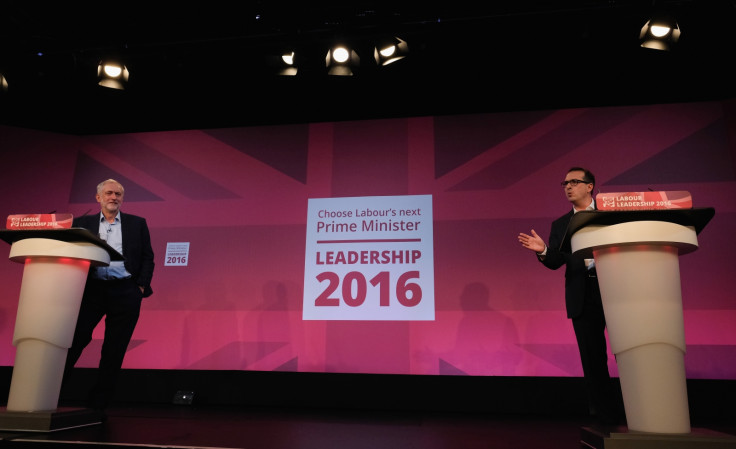 Corbyn – who enjoyed strong support from the audience – told Smith: "Since the election last summer our party has grown enormously, 300,000 new members have joined because they want to see this country governed and run in a different way.
"And that has had an effect, we've had victories in Parliament, we've had election victories in by-elections, council elections and mayoral elections and our party has to adapt to a new way of working, we are now such a large organisation we've got to be and should be and must be involved in every single community in this country."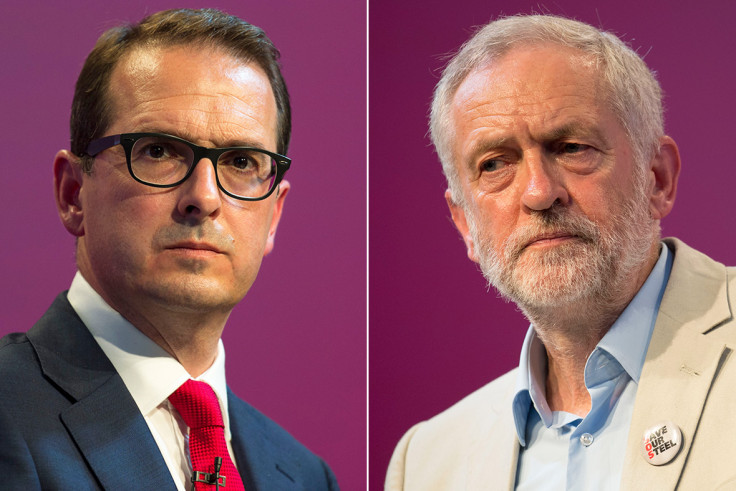 Smith also challenged the Labour leader's commitment to staying in the European Union (EU), saying Corbyn had not fought "anywhere near hard enough" to remain. "You never really bought into the idea of remaining in the European Union... You never really liked the idea of the European Union," said Smith.
Corbyn shot back: "Are you becoming a mind reader?" Smith said he did not need to be as Corbyn had made his thoughts clear "for 40 years."
Smith also refused to shut the door on the prospect of a second EU referendum in case of a bad Brexit deal. "We should still be fighting harder, and if I were the leader I would be saying to the country 'let's negotiate hard, let's demand that our mandate, because our people voted In by and large, is properly observed. Let's argue alongside the Tories for a proper Brexit,'" he said.
"If it's worse... if it turns out we've been lied to, on the NHS, on immigration, then we should fight to stay in, that's what leadership on Europe would look like for this country."
As Corbyn and Smith debated Trident, the lights went out and the room was plunged into darkness. Corbyn is a well-known opponent of Britain's nuclear weapons system. Smith – who voted in favour of renewing Trident last month – said he believes in multilateral disarmament.
© Copyright IBTimes 2023. All rights reserved.