Donald Trump is refusing to back down on his claims that Barack Obama is the founder of the Islamic State (Isis) and that Democratic nominee Hillary Clinton is the co-founder.
The Republican presidential nominee stood by comments made on Thursday (11 August) and even called Obama the terrorist organisation's "most valuable player". On several occasions throughout the day, Trump reiterated claims he made during a campaign rally in Florida the previous day and maintained he had meant them literally.
In an interview with conservative radio host Hugh Hewitt, Trump said: "No, I meant he's the founder of Isis. I do. He was the most valuable player. I give him the most valuable player award. I give her, too, by the way, Hillary Clinton."
Hewitt challenged Trump on his attack on the president, The Huffington Post noted. "But he's not sympathetic to them. He hates them. He's trying to kill them," Hewitt said, according to a transcript of the show. That did not deter Trump.
"I don't care. He was the founder. The way he got out of Iraq was that was the founding of Isis, okay?" responded the presidential candidate. Hewitt responded that while "liberals" had allowed terrorism to expand, he believed Trump went too far. "But by using the term 'founder,' they're hitting with you on this again. Mistake?" he asked.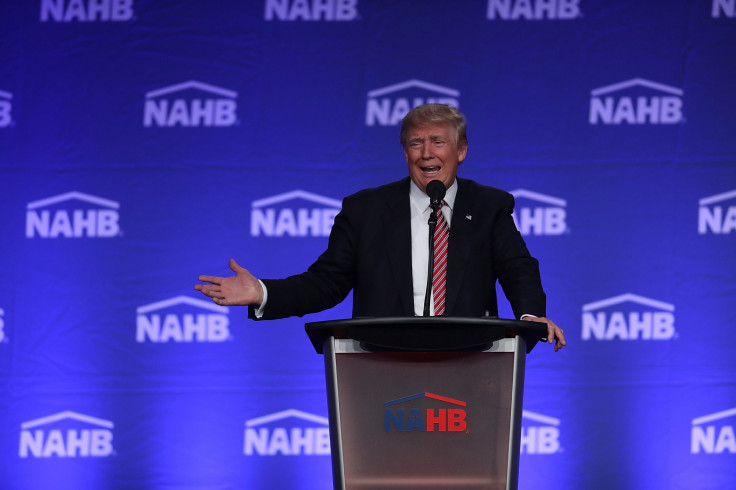 "No, it's no mistake. Everyone's liking it. I think they're liking it. I give him the most valuable player award. And I give it to him, and I gave it to, I gave the co-founder to Hillary. I don't know if you heard that," Trump said.
According to the Huffington Post, the GOP nominee made similar remarks on CNBC's Squawk Box programme and NBC South Florida. Reporter Jackie Nespral asked Trump why he believed Obama should receive the "most valuable player" award from the terrorist group.
"When he took the soldiers out. When he took the troops out. Look, he should have never been there. We should have never been there. it was the worst decision, one of the worst decisions, maybe the worst we ever made to be there in the first place. I was totally against going into Iraq," he claimed.
The Huffington Post also noted that Trump's claim that he opposed the 2003 invasion of Iraq is false.
Trump's remarks on the president and his Democratic rival are the latest in a series of public outbursts from the Republican nominee. Between feuding with a Gold Star family and accusing Clinton of wanting to abolish the Second Amendment, Trump has seen his numbers slide in public opinion polls, The New York Times reported.