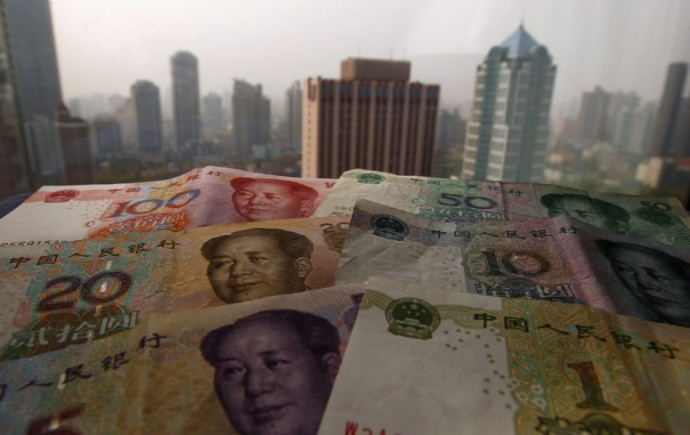 The International Monetary Fund has cut its growth forecast on China to 7.75% from 8% due to weak exports and global economic worries.
The forecast cut by the organisation underlines concerns that the world's second-biggest economy is losing momentum in its recovery.
"The pace of the economy should pick up moderately in the second-half of the year, as credit expansion gains traction in line with a projected mild pick-up in the global economy," the IMF said in a statement.
It also forecasts an inflation rate of around 3% at the end the year, while the external current account surplus is projected to remain broadly unchanged at around 2.5% of gross domestic product (GDP).
"Notwithstanding this relatively favorable near-term outlook, China's economy faces important challenges. In particular, the rapid growth in total social financing-a broad measure of credit-raises concerns about the quality of investment and its impact on repayment capacity," the IMF said.
In addition, the financial position of the key property sector and local governments is affected, as economic growth became much dependant on increased investment. The economy also suffers from high income inequality and environmental problems, according to the organisation.
China has to undertake "decisive" policy changes to bring the economy on a more sustainable path, it said.
IMF added that its assessment of China's external position is broadly unchanged from last year, with the yuan remaining moderately undervalued relative to a basket of currencies.
The IMF's forecast is still above the 7.5% growth projected by the government. However, investment banks Bank of America-Merrill Lynch and Standard Chartered lowered their forecasts to 7.6% from 8% and 7.7% from 8.3%, respectively. Last month, ING lowered its projection to 7.8% from 9%.
The forecast cuts were triggered by lacklustre factory output and investment performance in April and sluggish factory activity in May.
Amid weak domestic demand and crisis in key export markets, China's economy expanded 7.8% in 2012, the slowest pace in more than a decade. With a growth rate of 7.9% in the final quarter of 2012, the economy showed some resilience and economists had expected a steady recovery going forward.
However, China's hopes for recovery suffered a setback with gross domestic product growth slowing to 7.7% in the first quarter. The country's leaders said they are trying to revive consumer demand as the key growth driver of the economy rather than investments and exports. As part of the economic restructuring, the leaders expect a slowdown in growth from the near-double-digit yearly rises of recent decades.