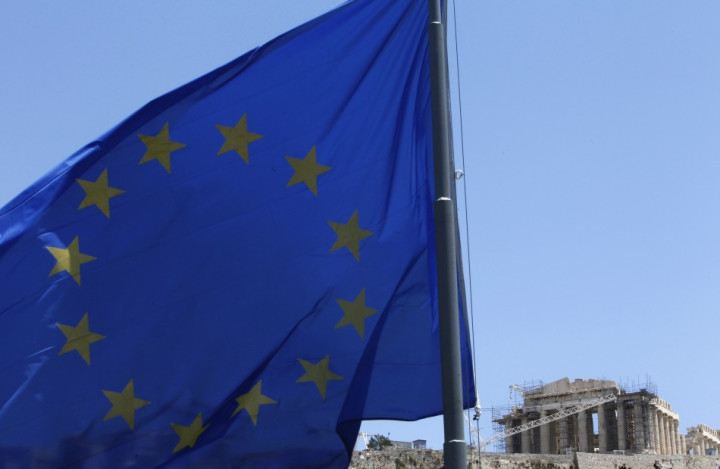 The International Monetary Fund has given the greenlight to siphon another €1.7bn into Greece after the lender said it was confident that the sovereign debt crisis-hit country was able to carry out strict public sector reforms.
After Greece completed its fourth review, the IMF granted the country the next chunk of bailout cash, after two months of wrangling over unpopular measures to overhaul the economy.
Total funds from the Troika - the IMF, the European Commission and the European Central Bank - for this tranche period now stands at €5.8bn (£5bn, $7.7bn).
Following the review, Greece's creditors say that the country will now only need to make €1.6bn from privatisations, down from €2.6bn. They warned though that Athens will have to recoup that amount next year in order to ensure that it stays on course to lower its debt.
"Urgent steps need to be taken to address concerns about the structure and governance of the privatization program and to improve its effectiveness," said IMF Managing Director Christine Lagarde.
"Given the slow progress in public administration reforms, efforts should focus on ensuring exit of unqualified personnel to create room to hire new staff with the relevant skills."
Greece in Crisis
The bailout award comes only a day after Italy's Prime Minister Enrico Letta slammed Europe for the handling of Greece's near-quarter of a trillion euro rescue package by saying that the bloc made some 'serious mistakes'.
The EC's vice-president, Viviane Reding has also called for dispansion of the Troika over the management of the emergency bailouts of European states.
Greece is the worst suffering country in the eurozone, following the sovereign debt crisis in 2010, as it still teeters on the brink of collapse.
Greece is currently in its sixth year of recession and unemployment hovers at a record rate of 27%. Over 60% of the country's youth are jobless.
While the country has secured tranches of much-needed rescue money it has to continually prove that it is able to manage its debt, by slashing public sector spending while raising taxes, under its bailout conditions with its creditors.
At the beginning of this month, the EU and IMF decided to drip feed Greece only €6.8bn, so it can repay €2.2bn of bonds in August this year, but stopped short of granting the full €8.1bn.