World Economic Outlook: IMF Lowers UK Growth Forecast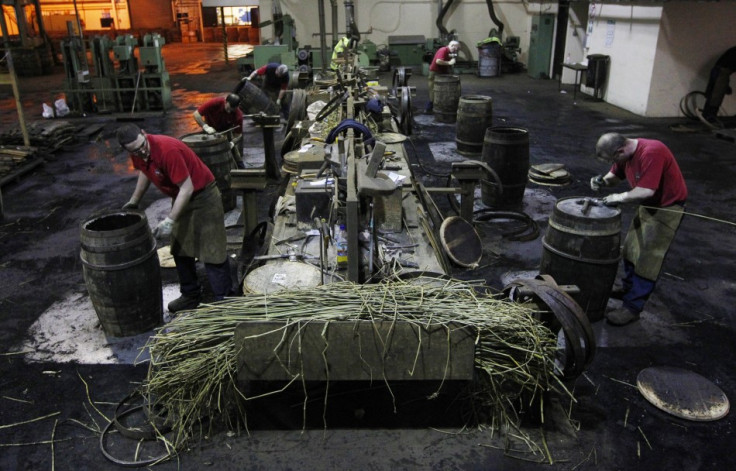 The International Monetary Fund has lowered its growth forecast for the UK economy and warned that global policy makers need to do more to keep the fragile global recovery on track.
According to the IMF's update to its World Economic Outlook report, Britain's economy, the second largest in Europe, will grow by around 1 percent this year, a -0.1 percent change from its October forecast. The Fund predicts 1.9 percent growth for 2014, down from its prior prediction of 2.2 percent growth.
Germany, Europe's biggest economy, will expand by around 0.6 percent this year, the Fund said, a -0.3 percent change from its October view. Germany's recovery, however, won't be enough to pull the Eurozone out of its current recession, as the Fund predicts the bloc will shrink by 0.2 percent this year. It had previously forecast modest 0.1 percent growth.
Globally, the IMF forecasting is forecasting a 3.5 percent advance for world GDP this year and 4.1 percent for 2014.
"If crisis risks do not materialize and financial conditions continue to improve, global growth could even be stronger than forecast," the report said. "But downside risks remain significant, including prolonged stagnation in the euro area and excessive short-term fiscal tightening in the United States."
The IMF added that it expects the US to grow by 2 percent this year and by 3 percent in 2014.
The Office for National Statistics will publish its first estimate of GDP for the final three months of 2012 on Friday. The figure is expected to show the UK slipping back into economic contraction.
This month, an E&Y ITEM Club report said that Britain's economy is entering a "low-growth landscape" as the outlook for some of its key export markets deteriorates
It also forecast that the UK would grow by just 0.9 percent in 2013 as uncertainty from the US, which is still yet to conclusively resolve its fiscal cliff problem, and an ever-weak eurozone hangs over Britain.
Accountancy firm BDO LLP also weighed into the British economic debate by predicting that a decline in growth could "potentially result in a triple-dip recession".
It comes after a raft of data from the UK economy all but confirmed most economists' prediction that GDP contracted in the final quarter of 2012.
Latest Economic Data Stories on IBTimes UK:
UK adds £15.4bn to public debt pile in December
'Low growth landscape' for UK economy - E&Y ITEM Club
'Potential triple-dip recession' as UK business confidence and output drops - BDO
© Copyright IBTimes 2023. All rights reserved.