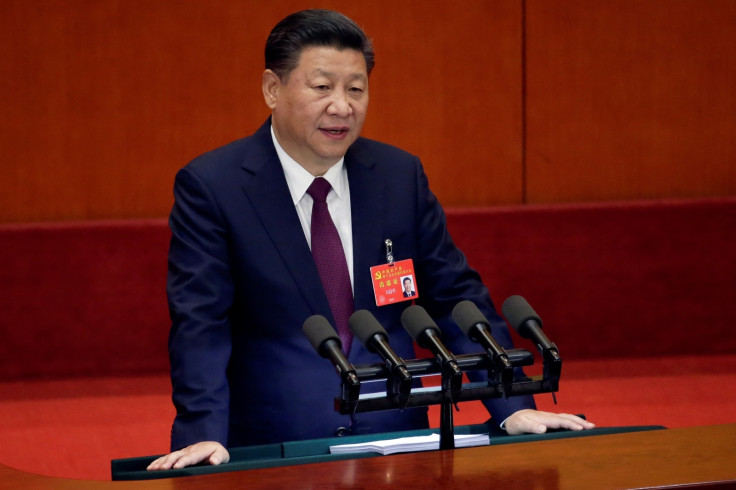 Residents in a rural part of China have been reportedly asked to replace images of Jesus and other Christian symbols with those of President Xi Jinping if they want to receive government benefits to alleviate poverty, it has emerged.
Believers in the Christian faith have been urged to remove the religious symbols by the local administration if they want to be included in the government's poverty-relief measures. Thousands of Christian residents in the rural areas of southeast China have already switched to hanging Xi's images in their houses, reports the South China Morning Post (SCMP). Photographs are also being shared showing the residents swapping the images of Jesus with Xi on the walls of their houses.
The government's programme was initiated to "transform believers in religion into believers in the party", a local report said. The report was posted on social media but was taken down later after it was highlighted by the SCMP.
Nearly 11% of the one million-strong population in Jiangxi province's Yugan county lives below the poverty line while 10% of the residents are Christians. The county also hosts an active atheist party, which has been vying for influence against the spreading Christian presence.
Inhabitants have also been asked to remove crosses and gospel couplets in order to replace them with the images of Xi – a stark reminder of the times of Mao Zedong, who's picture would invariably find a place in Chinese homes, symbolising the personality cult.
Most of these measures are said to be "voluntary".
"Many poor households have plunged into poverty because of illness in the family. Some resorted to believing in Jesus to cure their illnesses," Qi Yan, chairman of the congress in Huangjinbu – one of the townships in the county, was quoted as saying. "But we tried to tell them that getting ill is a physical thing and that the people who can really help them are the Communist Party and General Secretary Xi."
He added that the county's government authorities have been distributing hundreds of portraits of Xi.
Crackdowns over religious tensions have frequently cropped up under Xi's rule, whether it is against Christians or against the Uighur Muslims in Xinjiang.