It's safe to say that a lot of us miss The Inbetweeners, and it's been three whole years since we last saw our favourite high-schoolers attempt chasing girls and getting into all sorts of trouble.
But now it looks as though the famously uncool quartet may be gracing us with their presence for an adult series concerning their marriage and kids, according to The Sun.
Actor Joe Thomas – who plays Simon in the sitcom – revealed the socially awkward "fwends" may be returning for a very special series where the cast are grown up. He claimed that he hopes the reboot would follow the hapless students as they grow old, get married and have children of their own.
He said: "I think that we are ­definitely too old now to do anything that is set in a sixth form.
"If it's the case that you want to do a show about some sixth formers then obviously we can't be involved in that, with the best will in the world.
"But we could do the ­originals ten years down the line, married with kids. I mean, we can do that now. I would jump at any chance to work with those guys again – in any context, really," he added.
Thomas and his co-stars Simon Bird (Will), Blake Harrison (Neil) and James Buckley (Jay) won the nation's hearts as social underdogs at the fictional Rudge Park Comprehensive, which began in 2010 on E4.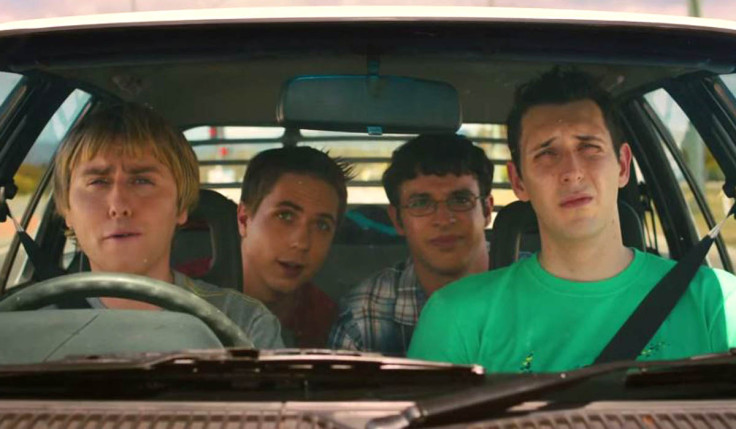 Created and written by Damon Beesley and Iain Morris, the series followed the life of omniscient Will and his new school friends who didn't fit into any type of clique, so stuck together. The series involved school bullying, parents separating, indifferent school staff, male bonding and, largely, failed sexual encounters and was often very crude.
Thomas also claimed that despite having separate careers, the boys still see a lot of each other, with he and Buckley currently working on new BBC2 comedy White Gold which begins at the end of the month.
He said: "I do miss the show but we do get to see each other quite a lot anyway. But I suppose I do miss it. It's been great to work with James again – he's a really good friend.
"Of course his penis was in White Gold, too. His penis has been in other stuff as well – I'm honestly bored of seeing it," he continued.