An independent Scotland could abandon a currency union with the rest of the UK, according to former Scottish National Party (SNP) leader Alex Salmond.
His comments, made in an interview with the Financial Times, come in the midst of a row between the SNP and the UK's Conservative government over the timing of a fresh Scottish independence referendum.
Question marks about what an independent Scotland's currency arrangements would look like were a key issue in the 2014 plebiscite. At the time, Salmond insisted that Scotland would be able to keep using sterling although this was strongly denied by opposition voices.
The MP for Gordon has now changed his view of the matter, telling the newspaper: "You can't do something which the other side could have a veto over."
He added that Scotland would not try to join the euro if it seceded from the UK but hinted that it could either create a new currency, possibly pegged to the British pound.
Current SNP leader Nicola Sturgeon announced earlier this week that she intends to give Scots a second opportunity to break away from the UK in late 2018 or early 2019.
This prompted a surprisingly firm intervention by Theresa May yesterday (16 March) in which the UK prime minister told ITV's Robert Peston that she would veto a new vote while Brexit negotiations were still taking place. She said repeatedly: "Now is not the time."
Salmond is adamant that Indyref2, as it has become known, should take place in March 2019 – coinciding with Westminster's vote any proposed deal between the UK and the remaining EU-27 countries.
This would offer Scots, he said, a choice between, "two uncertainties . . . Brexit Britain or Scotland in Europe".
In the 2014 Scottish independence referendum 55% of Scots voted "no" to breaking away from the UK. The vote had been billed as a "once in a generation" opportunity by the SNP.
However, both Salmond and Sturgeon argue that the landscape has been altered significantly since Britain's 2016 referendum on membership of the European Union. Some 62% of Scots voted to stay in the EU last June.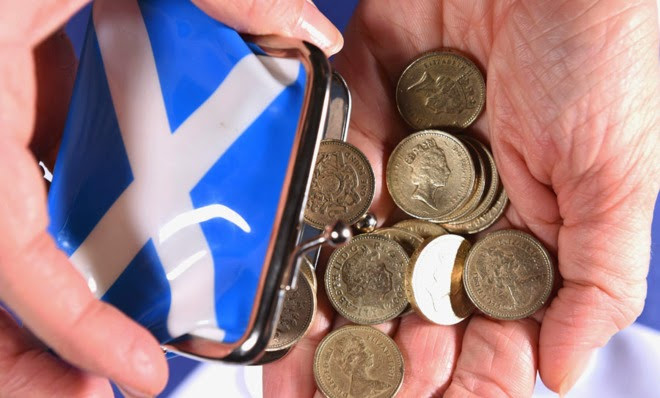 "I didn't know there was going to be a Brexit vote," said Salmond. "But what you do know is there's going to be a divergent circumstance between the politics of Scotland and the politics of Westminster, and one of these circumstances would be such that it would require the matter to come to a head again."
May meanwhile argues that it would not be right to ask Scots to return to the ballot box while there is still uncertainty about what Britain's new relationship with the EU will look like.
The prime minister told Peston: "I think it wouldn't be fair to the people of Scotland because they're being asked to make a crucial decision without all the necessary information – without knowing what the future partnership would be."