We speak to independent video game shop owner Nick Elliot about the downfall of Game, digital downloads and the future of gaming. He tells IBTimes UK:
"We have found a steady rise in business since the initial wobbles in GameGroup."

"We don't see the change to digital downloads being an instant overnight shift."

"You can't line the bookshelves in your living room with digital downloaded films and games."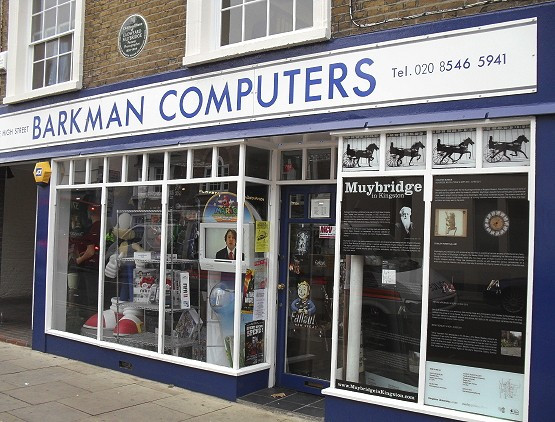 The ongoing collapse of Game Group - taking with it the Game and Gamestation retail chains - has had a knock-on effect for its rivals, with independent video game shops seeing a rise in trade. We spoke exclusively with Nick Elliott, owner of Barkman Computers Limited basesd in Kingston-upon-Thames, south west London about how the video game landscape has changed since he opened his doors in the 1980s.
Barkman is an independent video game and computer shop opened its doors in 1987 and has been in its current location since 1992, which wastwo years before Game brought its first of two shops to Kingston.
After it was announced that Game would not be stocking any games by EA - including smash hits Mass Effect 3 and Fifa Street - Barkman Computers saw an increase in trade.
"We have found a steady rise in business since the initial wobbles in GameGroup," Nick said. "Especially around key titles such as Mass Effect 3 and Fifa Street. Mass Effect 3 had a limited edition which was supposed to be exclusive to Game/Gamestation; but when they were unable to stock it, some of the stock was made available to independent outlets such as ourselves."
Being an independant shop, Barkman has previously lost out to retain chains and online stores such as Game and was unable to secure stock of exclusive special editions of games. Now, however, things have changed.
"We have always had to compete with exclusive editions that publishers chose to put through just one retail group. And this change in circumstance with Game has enabled us to be supplied with titles and products that we were previously excluded from carrying."
Elliott believes that this bias on providing exclusive products to larger retailers like Game bordered on restrictive trade.
IBTimes UK recently spoke to Blitz Game Studios co-founder Philip Oliver and he told us that, while offering a trade-in service for secondhand games and consoles helps Game a bit, it "doesn't help the industry. And that's actually what's happened, they've fallen out of love with the people who really keep them in business, those who produce the new games, the publishers and the hardware manufacturers. So when the going got tough, they didn't have any friends. And I guess that's the biggest problem."
Elliot agrees, and while Barkman Computers don't sell pre-owned games or offer trade-ins, he explained to us: "Game/Gamestation rely heavily on pre-owned product, which must have been frustrating for the publishers who were unable to sell much product into the stores once a title had been initially launched and enough unwanted/completed games were traded back in to sustain future customer demand. These are the same publishers that Game turned to for additional support when they hit a rough patch."
Earlier this month stock suppliers including EA and Nintendo announced that they would no longer supply the Game Group with stock, as they did not believe that the struggling retailer would sell enough to pay suppliers back.
The most high-profile stock blockade was around Mass Effect 3, which Game took pre-orders for, but when stock was withheld, buyers were left empty-handed. Instead of offering disgruntled customers their money back, Game only offered in-store credit.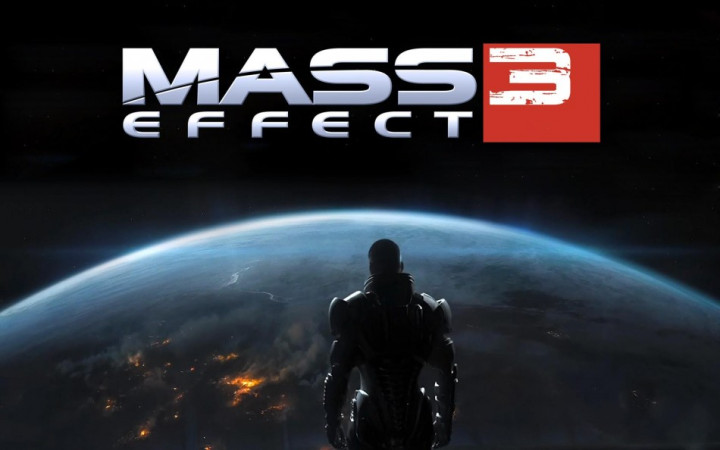 At the Video Game BAFTAs IBTimes UK spoke with Eidos president Ian Livingstone about the future of gaming and how the industry is moving from physical discs sold on the high street to digital downloads and a 'freemium' business model.
Livingstone said: "I think the games industry is growing. People talk about the games industry in demise, but it's worth $50bn (£31.5bn) a year in software sales alone and is expected to grow to $90bn by 2015. It's moving though, from the boxed product to a digital service. It's a product that's moving from premium pricing to 'freemium' pricing."
Elliott at Barkman Computers, however, believes that this shift to digital downloads is still a long way off.
"We don't see the change to digital downloads being an instant overnight shift. The amount of data on the average Xbox 360 game disc is anything up to 8GB, some PS3 games are already at 15 - 25GB. The current broadband infrastructure isn't ready to provide that level of data download. Many broadband subscribers on the lower tariffs have a monthly limit of around 10GB per month.
"Given a choice, I am sure many of our customers would prefer to have a physical item, with a box, manual and a disc. You can't line the bookshelves in your living room with digital downloaded films and games."
Of course, moving to a digital download model puts brick-and-mortar shops in danger of going out of business, but Elliott is already planning for this change: "We will no doubt have a digital download offering available from our website in the future. In addition to our retail storefront we have been selling our products by traditional mail order for 25 years, and over the internet for 18 years."
A week after a potential buyer of Game Group backed out, the company's future rests on a knife edge, with a £21m rent bill due on Saturday and £12m in wages to pay by the end of March, along with £10m owned in VAT and £40m to suppliers, any potential buyer would have to foot a £100m bill before looking at turning the group around.
As it currently stands, 6,000 jobs in the UK and a further 4,000 internationally are at risk, while independents like Barkman Computers are left to pick up the pieces.
With video games recently out-selling DVDs, Blu-ray and music in the UK for the first time, and the announcement of a tax break for developers by Chancellor George Osborne, the future of the UK gaming industry is bright, but there is a very real chance that Game and Gamestation will not be a part of it.