India: 6 dead after gunmen storm Pathankot air base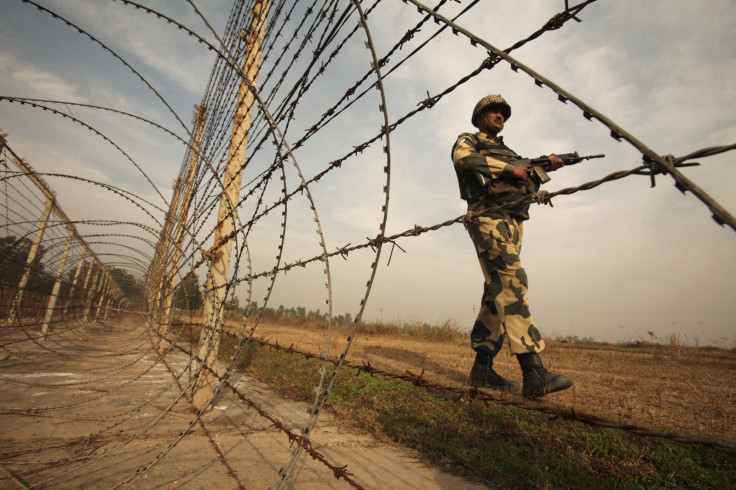 At least six people died after gunmen launched an attack on an air force base in the Indian state of Punjab. Local media said four gunmen stormed the Pathankot air base at around 3.30am local time on 2 January using a hijacked vehicle.
All the assailants were reportedly killed in the ensuing gun battle, along with two guards. Six others were taken to hospital with injuries.
A security official told the AFP news agency the gunmen were likely from the Kashmir-based Jaish-e-Mohammed Islamist group. Security has been stepped up in Punjab, Kashmir and the Indian capital New Delhi in the wake of the incident, which came days after Indian Prime Minister Narendra Modi made a surprise visit to Pakistan to meet his counterpart Nawaz Sharif in an attempt to restart stalled peace talks between the nuclear-armed neighbours.
"[The gunmen] are heavily armed and the attack is aimed to cause maximum damage to the equipment at the station but we have been successful so far," a security source told AFP. "We believe they are Jaish-e-Mohammed terrorists."
'Attack won't derail peace talks'
Border police chief Vijay Singh told Reuters the operation to eliminate the gunmen had lasted three hours.
"The moment that Modi touched down in Lahore (and probably even before), something like this was doomed to happen," Michael Kugelman, a South Asia expert at the Wilson Center think tank in Washington, told the agency. "At this point, there's sufficient goodwill in India-Pakistan relations to weather this attack. Saboteurs won't win this one."
Pathankot air base lies on the main highway connecting Punjab state with Indian-administered Kashmir, some 430km (270 miles) north of New Delhi.
Jaish-e-Mohammed was formed in 2000 with the stated aim of separating Kashmir from India. It has been accused of carrying several terrorist attacks in the region. Pakistan banned the Islamist organisation in 2009, but India says Islamabad continues to covertly support the group.
© Copyright IBTimes 2023. All rights reserved.