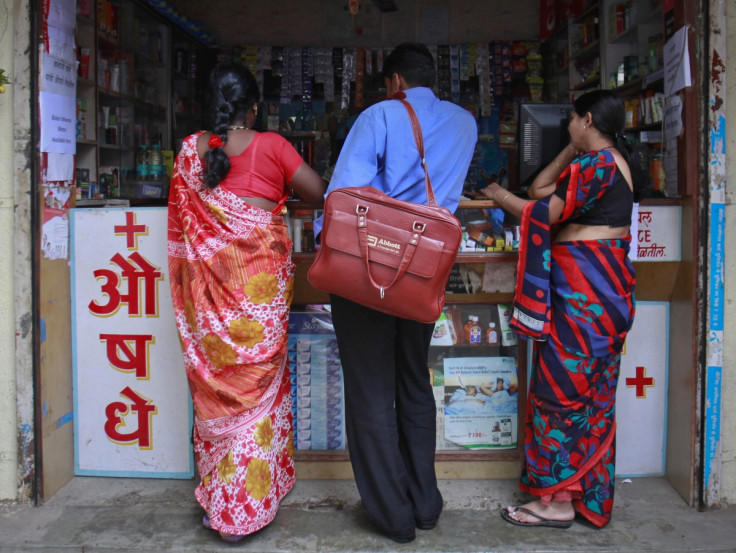 The fight between online retailers and brick-and-mortar stores is nowhere bitter and intense as it is in India. Ranging from publications to groceries to food to home appliances, the e-tailers have not stopped ruffling sensitive feathers of industries.
India's crucial and vibrant pharmacy industry is the latest trade, which is up in arms against the e-commerce boom. Threatened by the government's proposals to regulate -- formally permit -- the sale of medicines online, chemists have decided to go on a nationwide strike on Wednesday, 14 October. No less than 850,000 pharmacies have been shut across the country, where incidentally a bitter war among e-commerce giants Flipkart, Amazon, and Snapdeal is ensuing over Diwali sales.
Business worth Rs2.5bn (£25m) is expected to be affected by the 24-hour protest. It is estimated that medicines worth Rs960bn are sold in India every year. The powerful lobbying body, All India Organisation of Chemists and Druggists – which forms the largest representation of drug retailers in India – refused to budge despite the federal government's efforts.
"We have decided to go for nationwide strike on October 14 to protect health of general public as well as interest of our 8.5 lakh chemists [850,000] in 30 states. We may resort to indefinite strike, if the Centre fails to resolve the issue immediately," JS Shinde, president of the body, told the Press Trust of India.
The controversy gained momentum when online pharmacies like 1mg and Zigy, which are formally registered, started selling drugs on their websites and apps. Such firms have comfortably fashioned themselves as intermediaries and insist that they sell drugs by procuring it from brick-and-mortar shops.
The Chemists' organisation, however, argues that the e-pharmacies flout norms and put the lives of people at risk, while critics point out the notorious industry, widely known for selling drugs without prescriptions, is getting a taste of its own medicine.
The brick-and-mortar sellers, besides repeatedly arguing it is illegal to sell the drugs online, also concede that the e-retailers are creeping into their market-share. So far, the government is undecided on whether it is illegitimate to sell drugs online.
"A sub-committee has been constituted to look into the matter, which has so far undertaken only preliminary discussions with the stakeholders to ascertain their views," India's health ministry said in a statement ahead of the nationwide strike.