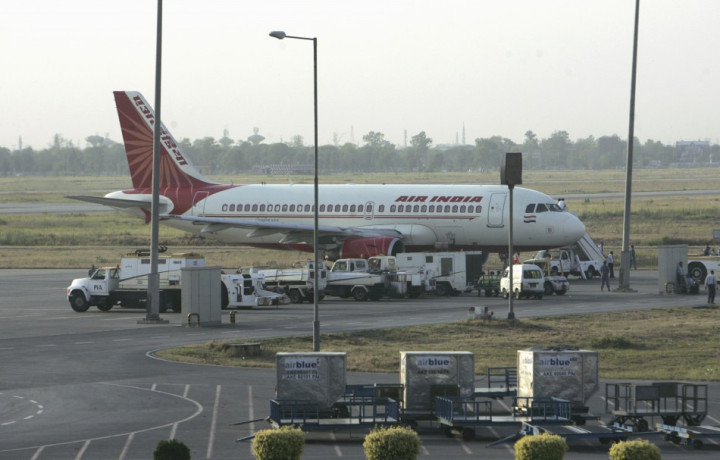 Airports in India will be on high alert this weekend following intelligence reports of a possible terror attack on Air India flights.
According to a report by Civil Aviation Security (BCAS) headquarters in New Delhi, suicide bombers may attempt to board Air India's Ahmedabad-Mumbai and Mumbai-Kochi flights, scheduled for early morning departure on Saturday (25 October).
A high alert has been sounded in the Ahmedabad, Mumbai and Kochi airports as a result and increased security checks on passengers are already in place with anti-hijacking units on alert.
The precautions were taken after the Director of Airport Authority of India (AAI) received an email from a "high level source" warning of a terror attack.
"An input received says: Air India flight on the midnight of October 24 (early morning of October 25) from Ahmadabad to Mumbai and early morning flight from Mumbai to Kochi on 25th morning at 0500 hrs. Suicide bomber in each flight separately. Please check thoroughly," the letter reads according to Ahmedabad Mirror.
"Secondary security checks may be carried out at Ahmadabad and Mumbai airports for all flights around the concerned dates," the letter further adds.
The intelligence input was reportedly forwarded to concerned officials on 22 October by regional deputy commissioner of security (Civil Aviation), Ahmedabad.
Stringent security measures are being taken at the Cochin International Airport in Kerala.
In Kochi airport, security personnel have conducted checks, and a review meeting of the Central Industrial Security Force (CISF) officials has been called.
The Bureau of Aviation Security had also held an emergency meeting in New Delhi on Friday morning.
The planned attacks have been timed to coincide with the festive period marking the Gujarati New Year on 24 October and Bhai Duj 25 October.