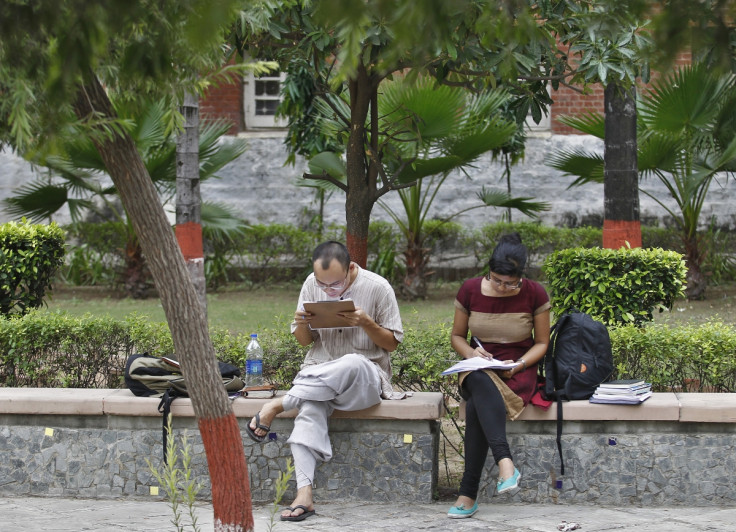 A university in India is reportedly planning to teach its students "moral values and ethics" to counter the "ills of Western culture". Banaras Hindu University (BHU) situated in Varanasi city in the northern Indian state of Uttar Pradesh will impart the lessons to its students in its special programme beginning next month.
The programme, which is part of the university's ongoing year-long centennial celebrations, was announced by the university's vice-chancellor, G C Tripathi, who had early said that occasions such as Valentine's Day should not be celebrated on the BHU campus because they are considered part of Western culture.
According to The Indian Express, nearly 33,000 BHU students enrolled in various courses will be counselled in hostels, classes, and student hangout areas located inside the campus. The counselling will be done by select groups of teachers, students and doctors, the paper reported.
"Boys against whom complaints of eve-teasing and misbehaviour with girl students [have been reported] will be counselled," the paper reported. The students will be asked as to how "they would feel if someone indulges in objectionable behaviour with girls in their families", it added.
The students will be encouraged to be aware of negative impacts of Western culture such as live-in relationships and misuse of the internet, BHU's Public Relations Officer, Rajesh Singh, said.
The BHU supervisory board along with the select groups of teachers accompanied by intellectuals from society and non-BHU staff, will also dine with the students, Singh said. They will regularly visit them for orientation.
Singh said the idea was to make students aware of what is right and what is wrong. He added that a skill development centre has been established where students will be taught about yoga, meditation and personality development.