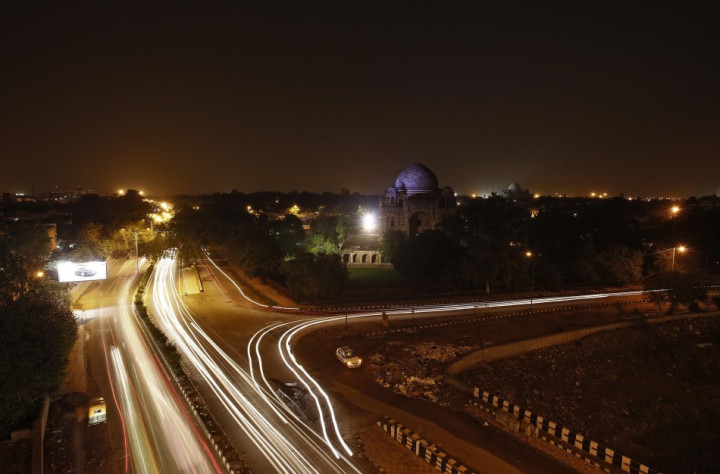 Power was restored to India's capital New Delhi and several other key cities on the evening of July 31, after two days of power outages across the country caused by the collapse of three national grids.
The outages suffered by India's northern, eastern and north-eastern grids affected 20 of the country's 28 states, and left more than 600 million people without power.
The northern grid was the first to shut down on 30 July, affecting around 300 million people. After being partially restored, the grid collapsed again just after midday on 31 July, while the eastern and north-eastern grids also collapsed.
The number of people affected equates to around half India's total population, and more than the entire population of North America.
At one stage the Delhi metro was forced to shut down, while the roads became chaotic when traffic lights stopped functioning. More than 250 coal miners were trapped inside the West Bengal and Jharkhand mines for several hours, though they were eventually evacuated.
It is the first time that three of India's regional grids have collapsed simultaneously. The last time the northern grid failed was in 2001.
Blame game
The crisis occurred on the very day that India's incumbent power minister, Sushil Kumar Shinde, left his role to take up the position of home affairs minister. However the political reshuffle is not thought to be linked to the power blackout.
Speaking to reporters as he prepared to leave the power ministry on 31 July, Shinde said the blackout had been caused by several states using too much power, although he refused to name any state specifically.
"We had warned several states about overdrawing of power. So we had to face a second grid failure in less than 24 hours," Shinde said.
Many journalists are blaming four northern states - Haryana, Uttar Pradesh, Rajasthan and Punjab - for the excessive power consumption. Officials in Uttar Pradesh have already responded by saying they are not to blame.
India's new power minister, Veerappa Moily, told reporters that his first task is to "stabilise the grid" and "work out a proper strategy", adding:
"I don't want to start with the blame game...at the appropriate time, we will find short-term and medium-term solutions."