India: Court orders investigation after police caught damaging vehicles on CCTV in Gujarat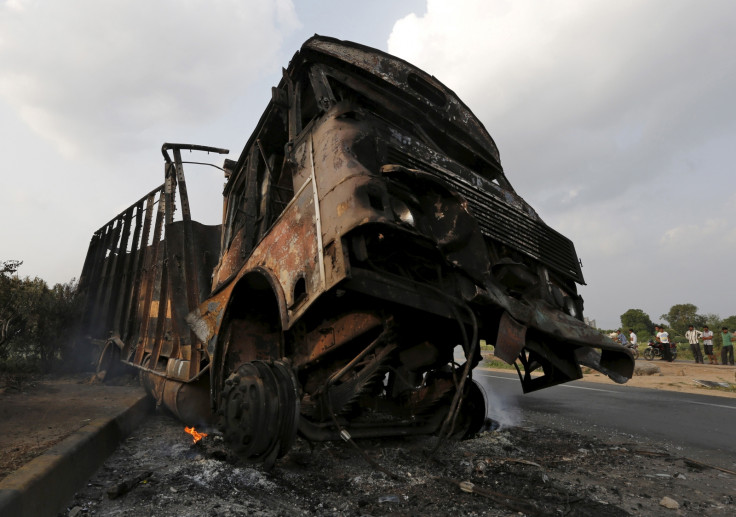 The Gujarat High Court has ordered an enquiry into the incident where police personnel were seen destroying public vehicles amid ongoing unrest in the western Indian state. CCTV footage shows police personnel vandalising vehicles parked along the road as tension prevailed after an opposition leader was arrested.
The court has asked the Ahmedabad police chief to investigate police excesses, while the protesters took to the streets after opposition leader in the state assembly Hardik Patel was arrested for spearheading a community-inclined campaign. The police chief has been given two weeks time to complete the probe.
"This is very disturbing. If police does so, what is the different between rioters and protectors? What message will go to people?" said Justice Pariwala referring to the video footage carried by various media outlets. The court has also asked the police whether the damaged vehicles were owned by private citizens or were it public property. The High Court also questioned whether any action was taken against those who are involved in the incident.
At least nine people, including a police officer, died in clashes, which broke out over Patel's arrest. Later, internet and mobile services were curbed and paramilitary forces deployed to contain the situation.
In many parts of riot-hit Gujarat, the home-state of Prime Minister Narendra Modi, normalcy is gradually returning. However, curfew remains in many parts with the Army on stand-by.
Patel was arrested by the police following a massive rally, which was attended by nearly 500,000 protesters, who were demanding special status for the Patel community.
© Copyright IBTimes 2023. All rights reserved.