Donald Trump's presidential election win has caused outrage among many US citizens, with thousands of people marching across various cities in protest against the Republican's controversial campaign rhetoric about women, immigration, Muslims and other groups. The demonstrations, which happened on Wednesday evening (9 November) were also against Trump's campaign pledge to build a wall along the border with Mexico, in order to keep immigrants from entering the United States illegally.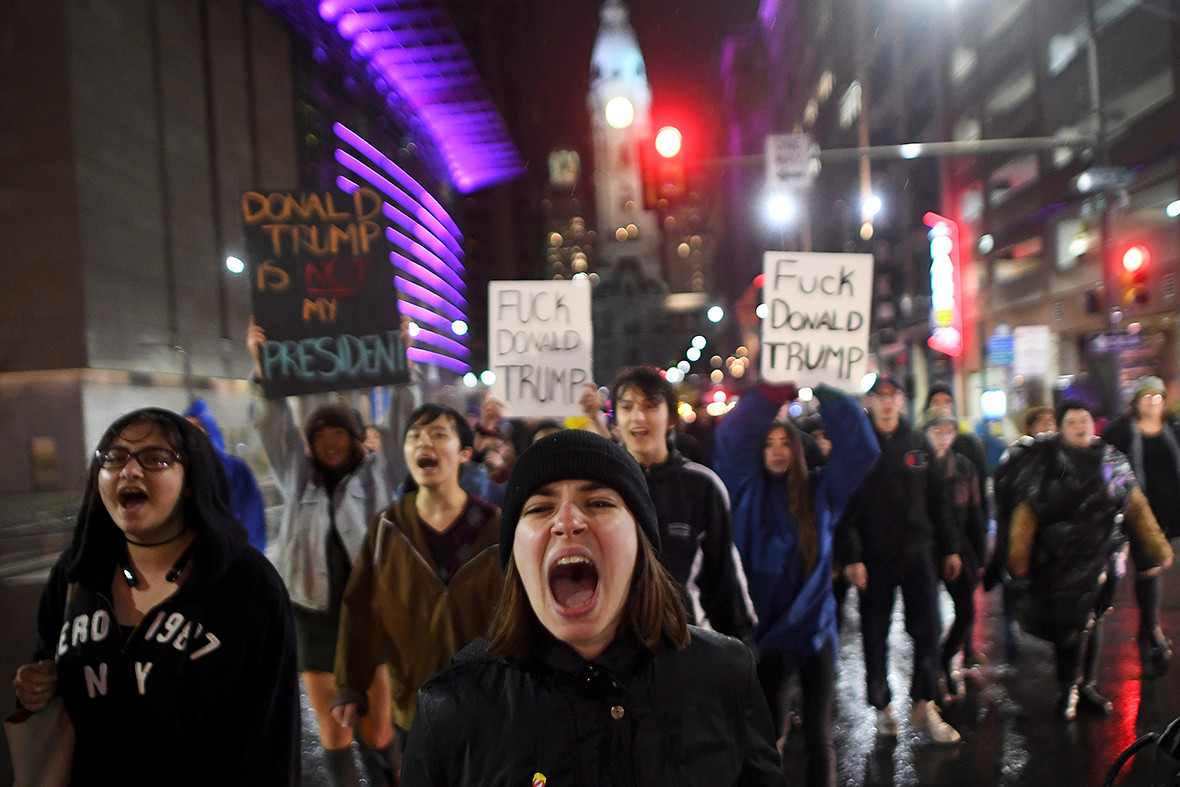 Protesters in New York City marched through the Manhattan borough, in an attempt to reach Trump Tower, brandishing effigies of the president-elect and holding placards reading "Love Trumps Hate" and "Not my President".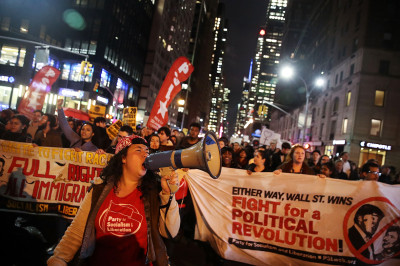 Several thousand people flooded onto one Los Angeles busiest freeways, causing a huge back-log of traffic, according to police. Many threw objects at police officers, burned rubbish in the middle of an intersection and set off fireworks. In Seattle, a large crowd marched in the Capitol Hill area of the city in protest against Trump's unexpected victory. Police responded to a shooting with multiple victims near the scene of anti-Trump protests. Police said it was unrelated to the demonstrations.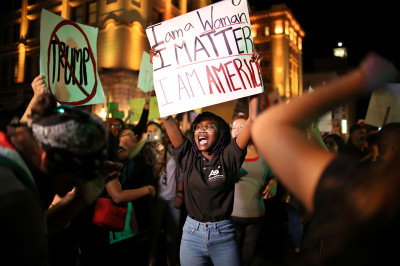 Hundreds also gathered in Philadelphia, Boston and Portland, Oregon, on Wednesday evening, and organisers planned rallies in San Francisco, Los Angeles and Oakland, California. The Trump campaign did not respond immediately to requests for comment on the protests. US President Barack Obama is set to welcome Donald Trump to the White House on Friday (11 November) to begin the transition of power to a man he blasted as unfit to serve as commander in chief and who led the charge to challenge the legitimacy of his own presidency.