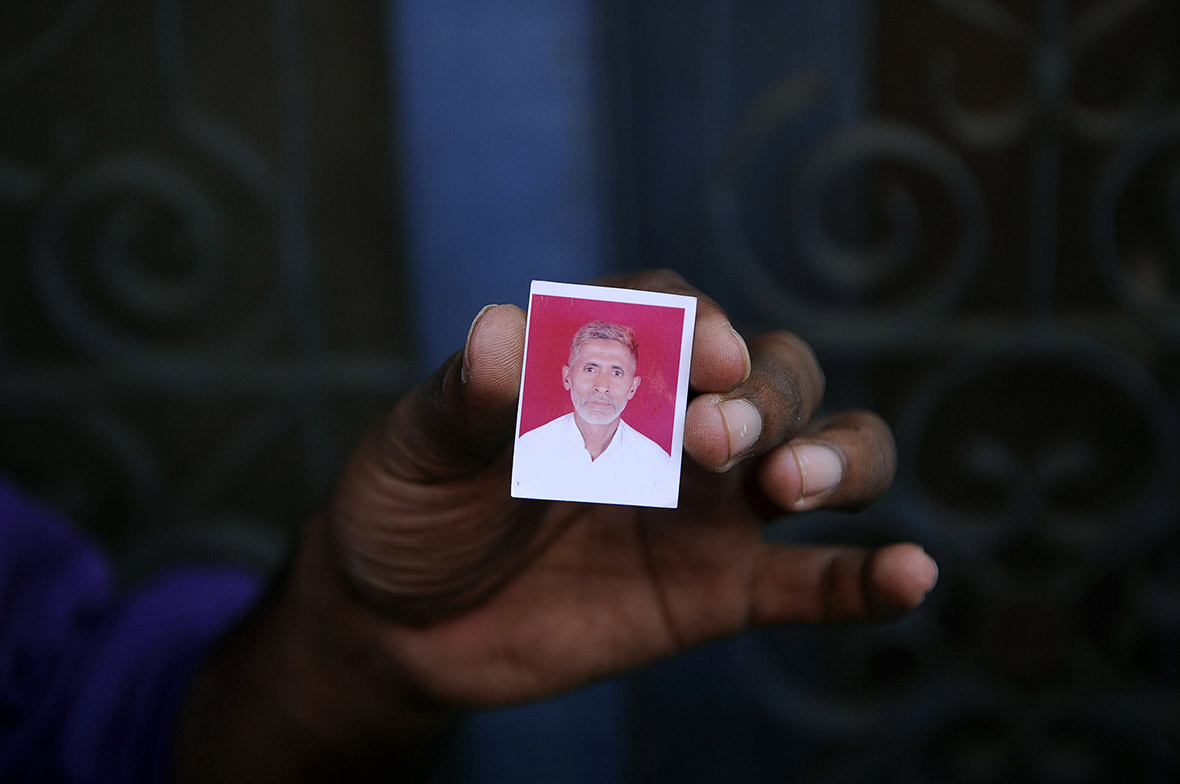 The violent mob killing of a Muslim man rumoured to have slaughtered a cow has thrown a spotlight on the hardline, polarising agenda of some followers of Indian Prime Minster Narendra Modi.
The village of Bisara, about 50km from New Delhi, is home to 400 Hindu and 35 Muslim families. On 28 September, a Hindu priest announced over the temple loudspeakers that Mohammed Akhlaq had butchered a cow and his wife was cooking beef for dinner. Within minutes, a mob stormed into Akhlaq's house and beat the 56-year-old blacksmith to death with bricks and stones. His body was dragged out in front of his family.
"I screamed and shouted to tell the mob that we did not eat beef, and they should stop beating my father and my brother, but they pushed me away," his daughter, Sajida Saifi, who watched the attack helplessly, told Reuters. Akhlaq's youngest son, who suffered severe head injuries, is fighting for his life in a hospital intensive care unit after undergoing two brain operations.
Eating beef is not illegal in Uttar Pradesh, although the slaughter of cows is banned. But even if the family had been eating beef, that was no justification for murder, Saifi said. "I saw my father being killed and no one came to save him," she added. "How can eating meat or beef become such a big crime?"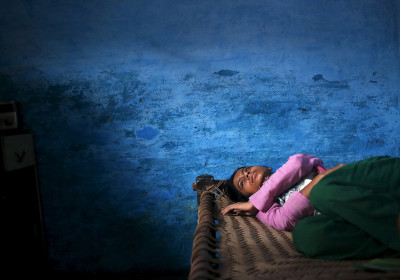 Police have arrested seven Hindu youths over the murder and one paramilitary soldier accused of planning the attack. Investigators are searching for Hindu activists who spread rumours and online posts stating that Akhlaq had stored 6kg (13lbs) of beef in his fridge. Local Muslims say Akhlaq's killing was a pre-meditated attack aimed at polarising the village on religious lines by militant Hindu groups loyal to Modi's Bharatiya Janata Party (BJP), which won power in the May 2014 general election.
The local member of parliament, Mahesh Sharma, is Modi's culture minister. Visiting Bisara to pay his respects to Akhlaq's family, Sharma said the killing could have been an "accident". "How can the leader call my husband's murder an accident?" Akhlaq's widow Ikraman, who suffered facial injuries, said. "I don't think the minister knows the difference between an accident and murder." Critics say Sharma's comment implicitly condoned Akhlaq's lynching and pandered to fringe Hindu militants who have recently become active in the district.
Eating beef is a taboo for many Hindus, who make up 80% of India's population of 1.25 billion people, but not for the country's 175 million Muslims. Many Indian states, including Uttar Pradesh, where Bisara is situated, have banned cow slaughter for more than two decades. Modi's party has, in states where it rules, clamped down further on eating beef – even though India is the second largest exporter and fifth biggest consumer in the world. In recent months, government leaders have advocated a national ban on cow slaughter.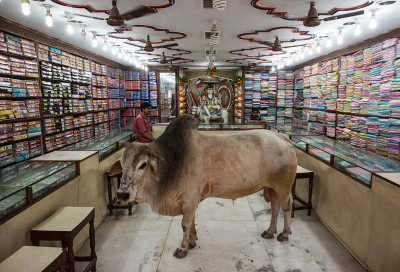 Critics say tougher anti-beef laws discriminate against Muslims, Christians and lower-caste Hindus who rely on the cheap meat for protein. The crackdown has provided cover for the rise of Hindu vigilante groups. Such groups attack cattle trucks, track religious conversions in villages and towns, and warn Hindu girls against falling in love with Muslim boys. Modi has expressed no disapproval towards them.
Sharma and Modi are both members of an umbrella group, the Rashtriya Swayamsevak Sangh (RSS), which propagates an ideology of Hindutva, or Hindu-ness, which asserts India is a Hindu nation. A militant Hindu outfit called the Samadhan Sena (Solution Army) is attracting many new members. The group is not formally tied to the RSS but two members told Reuters they would enforce its agenda in every village. "Akhlaq should not have butchered a cow," said Ajay Singh, a member of the Samadhan Sena in Bisara. "He should not have forgotten that India belongs to Hindus first."