A mob lynched a 50-year-old Muslim man for allegedly storing and eating beef in northern India. The incident took place on the outskirts of the capital New Delhi, where the man, identified as Mohammad Akhlaq, was allegedly thrashed and beaten to death by a group of Hindu men.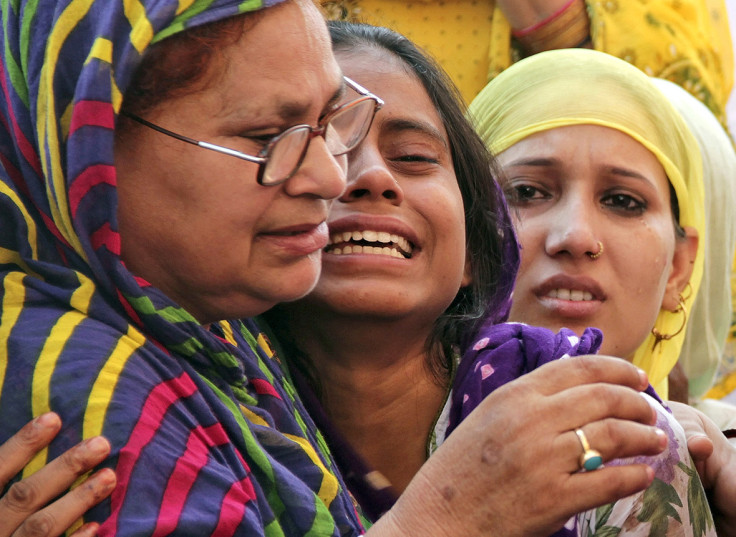 Akhlaq and his son, who was also attacked by the mob, were beaten after reports began to swirl that they stored and consumed beef along with their family. At least six people were arrested following the incident in Dadri, around 45km from the capital in north Indian state of Uttar Pradesh.
Akhlaq's 22-year-old son was seriously injured in the attack, carried out by nearly 100-strong villagers on Monday, 28 September. He is undergoing treatment at a hospital and remains in critical condition. Following the incident, many people gathered in the area and protested against the gruesome attack.
"My father was taken outside the house and beaten to death. My brother was dragged to the courtyard downstairs and they used bricks to hit him on the head and chest, leaving him unconscious. They also tried to molest me and hit my grandmother on her face. They threatened to kill me if I said a word to the police," Akhlaq's daughter, Sajida told the Indian Express.
The family claimed it was goat meat and not beef stored in the refrigerator. The Akhlaqs, who are one of the two Muslim families in the area have alleged that the rumours were floated specifically to target them.
Hindus, who make up nearly 80% of India's population, consider cows as sacred. Cow-slaughter remains a touchy subject in India and beef has also been recently banned in multiple states. Critics of the government often point out that extreme right-wing Hindu groups have been emboldened in the past year after Prime Minister Narendra Modi, a Hindu nationalist was elected as the country's leader.