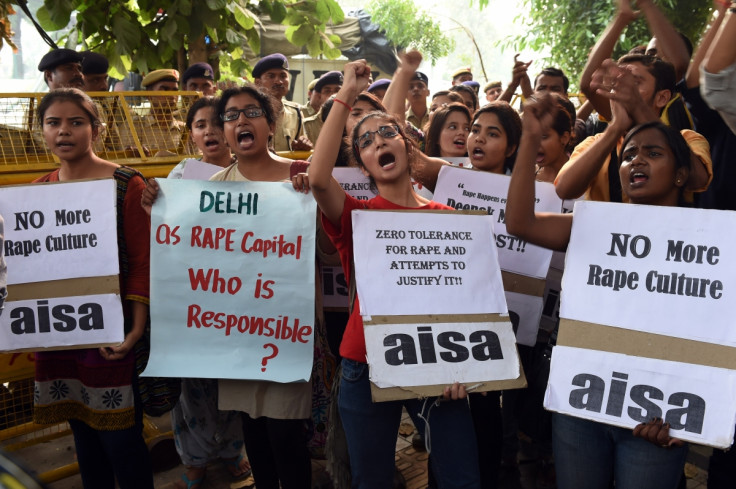 A High Court in India has urged the government to introduce castration as a punishment for child sex offenders, according to an order released on 25 October. Local media has reported that the order was issued in relation to the case of a British national who has been accused of sexually abusing a teenage boy in the southern state of Tamil Nadu.
The call was issued at the Madras High Court and comes one week after two teenagers were arrested for the alleged abduction and rape of a two-year-old girl in Delhi. Two separate cases saw a five-year-old girl raped in East Delhi on 16 October and a four-year-old raped a week before that. The judge who made the call, Justice N Kirubakaran, said reported crimes against children more than doubled from 38,172 in 2012 to 89,423 in 2014.
"Traditional laws are not stringent enough to yield any desired positive result," said Kirubakaran, while dismissing the British national's plea have the case against him thrown out. "This court is sure that additional punishment of castration of child rapists would fetch magical results in preventing and containing child abuses."
Kirubakaran pointed out that chemical castration had come into force in several countries, as well as some states in the US. "[The] suggestion of castration looks barbaric, but barbaric crimes should attract barbaric models of punishment. Many may not agree with this. Still, everyone needs to understand the stark reality in society and appreciate the punishment suggested."
Soon after news broke of the High Court's suggestion, many in India took to social media to voice their opinion, with the majority on Twitter appearing to welcome the idea, although others were uncomfortable with it.
In an article published by The Citizen on 26 October, an Indian explained why he thought the idea was "wrong". While calling physical castration "barbaric" and writing that it would be "treating crime with a crime", the author also questioned whether chemical castration is any different from physical castration. Yash Sharma wrote: "Can [chemical castration] be considered a medical treatment when it is known to have severe side effects, not to mention many unknown outcomes?"
Earlier this month reports indicated more than 90% of offenders in child abuse cases had been acquitted. More than 50 cases of child abuse had been referred under the Protection of Children from Sexual Offences Act, however, only four of these ended in convictions due to lack of evidence.