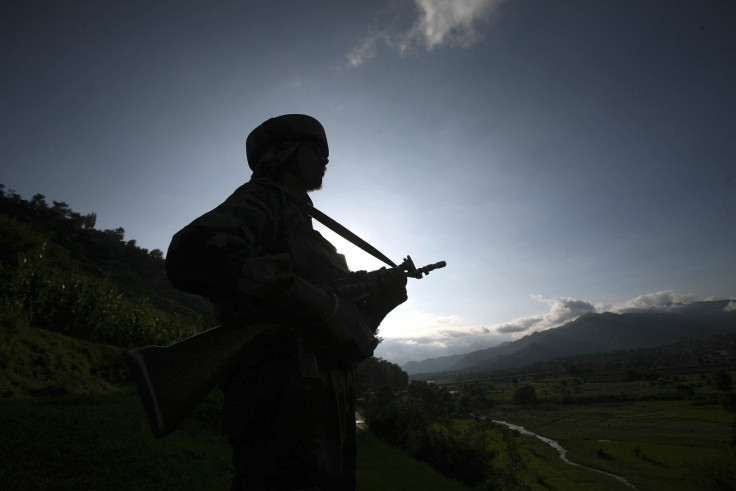 An inquiry has been launched after it was discovered that the home ministry of India used a picture of the Spain-Morocco border to highlight its work in its annual report.
The alleged appropriation came to light when an Indian news website, Alt News, wrote that the picture used in the Ministry of Home Affairs (MHA) report to show it had installed floodlights in border areas was originally taken by Spanish photographer Javier Moyano in 2006.
While it was not unusual for propaganda sites and WhatsApp forwards to pass off fake pictures as genuine or appropriate someone else's work as one's own, it comes as a complete shock when it is discovered in a government report, Alt News wrote.
Home Secretary Rajiv Mehrishi has reportedly ordered an inquiry into the "embarrassing gaffe" and said, "If it's a mistake by the ministry, we will apologise".
The annual report of the MHA showcases the work of the government, especially in border areas that connect India with Pakistan and Bangladesh. The 2016-17 report showed work done in the border areas of the north east of the country, Jammu and Kashmir and areas controlled by rebels. However, a picture of the Ceuta border fence, which is also available all over the internet, was used to highlight its work.
The 342-page annual report captions Moyano's work as "Floodlighting along the border" and gives details of the floodlighting work done along the 1,943km border with Pakistan in Jammu, Rajasthan, Gujarat and Punjab.
Border floodlighting helps the country's Border Security Force (BSF) in night patrols and in intercepting infiltrators.
The incident has sparked a controversy with people on Twitter ridiculing the Narendra Modi government.
One Twitter user tweeted: "Is everything fake with #Modi govt? Home Ministry report uses Spain-Morocco border photo to show Indian border floodlighting."
Another user wrote, "Home ministry goofs up, passes off Spain-Morocco picture as India-Pak border."
However, this is not the first time the Modi government has used a wrong or photo-shopped image.
In 2015, the Indian premier was mocked after a photo-shopped picture of him was tweeted by the country's state-run Press Information Bureau. It showed Modi surveying the deadly floods that had ravaged the south India city of Chennai.
The bureau had initially retweeted the prime minister's photo of himself looking through a plane window, with submerged fields and buildings visible. However, hours later, it posted the same picture again, but with a much clearer scene crudely pasted on to the flight window.