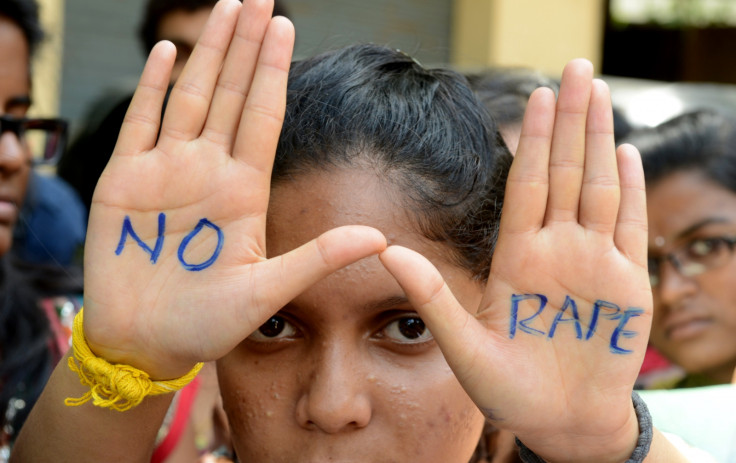 A gloomy-looking sketch of a girl carrying balloons and her dress lying in front of an abandoned house convinced a judge that the 10-year-old girl who drew the sketch must have been sexually assaulted at her house.
"If the elements of this drawing are considered in the background of facts and circumstances of this case, then commission of sexual assault upon her by somebody in her house after undressing her, and it leaving an impression upon her mind, becomes evident," the judge reportedly said during a recent hearing.
The girl made the drawing in a courthouse in Indian capital New Delhi while the hearing was underway. She was allegedly abused multiple times by her uncle, Akhter Ahmed, about two years ago.
The girl, when eight, went to stay with her uncle and aunt after her alcoholic father abandoned her following her mother's death. However, she was ill-treated by her aunt and was subjected to sexual assault by her uncle.
She fled the house and was discovered by a child rights group, who counselled her, following which she opened up about the crime. Ahmed was traced based on the girl's statement and arrested in June.
The judge said that the drawing spoke of the girl's ordeal and "therefore, I find the child victim to be a competent witness".
The accused's lawyer had argued in court that the girl could not be considered as a "competent witness" as she could have been tutored to make the accusations.
However, based on the girl's sketch, the judge convicted Ahmed and sentenced him to five years of rigorous imprisonment. The accused was also fined Rs 10,000 (£122, $156). A light sentence was awarded because the assault was not penetrative, the judge reportedly said.
The court also ordered a compensation of Rs 300,000 in fixed deposits for the victim that will reportedly be used for her education and welfare.
"The legal battle is over. The girl lives in a children's home and is attending regular school. She is doing very well in her studies and hopefully the compensation will help to build a bright future for her," her lawyer and child rights activist Chandra Suman Kumar told the Times of India.