India: Leopard Kills Girl, Body Recovered in Nearby Wildlife Sanctuary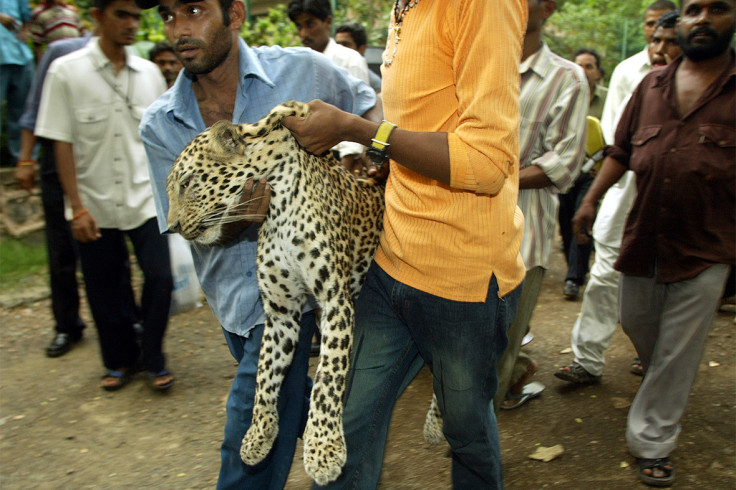 An eight-year-old girl has been mauled to death by a leopard at her house on the outskirts of a wildlife sanctuary in northern India, the Press Trust of India reported.
The girl was sleeping in the courtyard of her house when the animal attacked her. The leopard dragged her into a forest, where her body was found.
The incident happened in Katarniaghat sanctuary in the state of Uttar Pradesh.
Such animal attacks are common in villages and tribal belts in and around wildlife sanctuaries across India.
A few days ago, a farmer in the western state of Maharashtra was attacked by a leopard, but he escaped with injuries to his head.
What saved the man was the leopard's involvement in a fight with a pack of dogs.
As the leopard leaped on the man, the dogs attacked the animal and it turned its attention back to the dogs.
Earlier, three people were injured in a leopard attack in eastern India. The big cat entered a village near a forest and created panic among the locals. It was later tranquilised and captured by forest guards who chased the animal into the forest.
People living in isolated regions of the country near animal sanctuaries and national parks are most vulnerable to such attacks.
The threat of animal attacks is so grave in the cluster of villages near the India-Nepal border, that it has become a major election issue this time.
"Leopard attack is one of the biggest election issues here. With a lack of roads, electricity and adequate forest vigil, such attacks may only grow further. We all have promised action if elected," Rizwan Zaheer, a local member of parliament, told the BBC.
Villagers complain that it is lack of basic amenities such as electricity that renders the villagers susceptible to such attacks.
"At least 50 villages here are without electricity. That's why leopards regularly attack our children. Politicians have been coming here ever since elections were announced with promises to bring power supply and roads. But we said get these first and only then will we vote for anyone," a villager was quoted as saying by BBC.
© Copyright IBTimes 2023. All rights reserved.